International School Grounds Alliance Webinars showcase a variety of programs & practices that enhance the value & use of school grounds.
About this event
Connections to Country:
Showcasing WA School Bushland Programs
As part of our Australia and New Zealand focus for the July and August webinars, this month's presentations will showcase schools & programs based in Western Australia.  You'll hear from two WA schools making the most of their remnant bushland zones; and also learn more about the Green Lab program from Millennium Kids.
Making the most of the Wilderness
Christine Cook - Principal, Walpole Primary School
Walpole Primary School is located in the Walpole Wilderness, surrounded by ocean, inlets and forests. The school strives to provide a broad, deep curriculum linked to the local community and the environment. Each year in term 2 the whole school participates in a cross-curriculum project linked to our Vision- Nature, Culture, Future. This year's theme is Future Proofing Walpole - 2021-41.
To take learning out of the classroom we have an outdoor blackboard and stump seating area, a fire pit, student kitchen, vegetable garden and orchard, worm farm, chickens and aquaponics. The students help the gardener during class and at lunch times. The P/1 teacher holds a 'bush school' once a fortnight for the students to explore and learn outside the school grounds.
With over 20 years' experience as an Educator in Perth and the South West, Christine has been Principal of Walpole Primary for the last 8 years. Interested in providing an ideal environment for young people to grow into confident, thoughtful, creative, capable citizens.
Kaadadjiny Boodja: STEM in the school bushland
Dr Elaine Lewis - Coolbinia Primary School
STEM education is vital in our rapidly changing world. For STEM education to be meaningful and empowering it needs to be focused on solving real problems identified by students themselves. Elaine will showcase such a STEM initiative. Located at an urban primary school that includes an area of remnant bushland, Kaadadjiny Boodja is ongoing and has been implemented over many years, with different issues addressed at different times. In 2016 the students focussed on learning about butterflies and subsequently planted host plants for endangered local butterfly species, while in 2019 they created a bush trail with signage that incorporated their art and research findings, along with QR codes and Augmented Reality.
This webinar will share outcomes and impacts of this bushland STEM initiative. Local outcomes include enhanced care of the bushland, in an outdoor classroom STEM real-life meaningful context. Sustained engagement with Noongar educators and artists built positive community relationships and deeper understandings of Noongar knowledge and culture. Students communicated their findings with their peers, the whole school community, the wider local community, as well as other schools across the state, using a wide range of strategies. State impacts involved professional learning sessions across WA by the Department of Education that included videos and student-created books about the bushland STEM initiative. National impacts have been demonstrated by CSIRO video recognition of the work the school has been doing in this field. Finally, international impacts have been shown through the school sharing this STEM initiative in workshops at recent World Environmental Education Congresses. In brief, this webinar will share strategies employed to enable a problem-solving STEM focus for the care of a unique, urban bushland area.
Elaine is the Cross Curriculum Leader at an independent public school, Perth, WA. In this role Elaine supports teachers embed the three Cross Curriculum Priorities of the WA Curriculum - Aboriginal and Torres Strait Islander Histories and Cultures, Australia's Engagement with Asia, and Sustainability - into their teaching programs. She has worked as a teacher, across K-7, for many years. Her research interests focus on Education for Sustainability (EfS), particularly the impact of the Australian Sustainable Schools Initiative in schools. Elaine completed her doctoral research in this area, conducting a longitudinal study of EfS at a primary school.
Youth Voice & Action
Catrina Luz Aniere - Millennium Kids
Youth voice and engagement is at the core of all things MKI. We want young people to have agency in their learning, to develop the skills to have a voice around the issues they care about and our kids care about bushland and biodiversity. Through a youth led initiative we asked 500 young people want they wanted for their future world and trees and nature came out on top. Green Lab aims to connect schools to their bushland through young people exploring what they love about these places.
Catrina is co-founder and CEO of Millennium Kids. She is a life long learner, teacher & facilitator and has spent 26 years listening to children, to help them action their change-making ideas.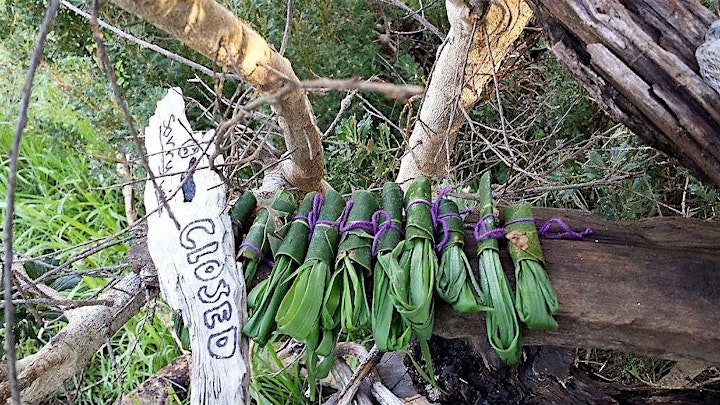 Important information about date/time of sessions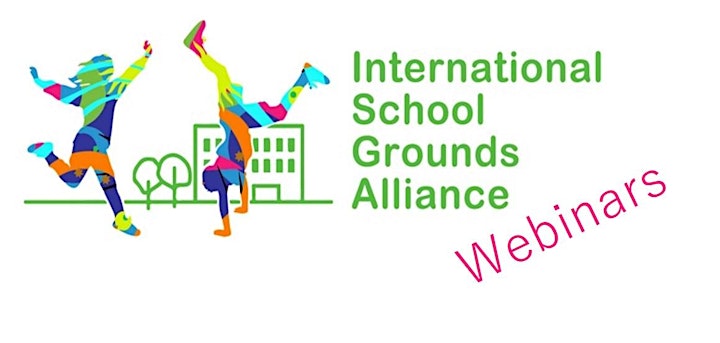 What's coming up...
Our August Webinar will focus on New Zealand. We'll hear about Enviroschools NZ, and have three speakers sharing their experiences from Early Childhood, Primary and Secondary school initiatives.
ISGA Leadership Council member, Esther Kirk will introduce Enviroschools Kaupapa (programme) in Aotearoa New Zealand. Enviroschools is an environmental action based programme where young people are empowered to design and lead sustainability projects in their schools, neighbourhoods and country. Esther will provide an overview of the programme's holistic approach to fostering rich teaching, learning and action for the environment.
Teresa Robertson - Teresa will share how the outdoor environment at Ruawai Kindergarten has become a place for community teaching and learning.
Michelle White - Michelle from Hukanui School will tell us about their Living Kitchen space (building and outdoor environment) and the role that students played in the design and implementation of the space.
Beccy Dove - Beccy will share how students at Paeroa College transformed a quad area into a living landscape.
Don't forget to FOLLOW us on Eventbrite to find out about upcoming sessions.
Visit www.internationalschoolgrounds.org for more information about the ISGA and our work in raising the profile of the importance and potential of school grounds for learning and play - and the health and wellbeing of students, teachers, the local community and the natural environment.
Organiser of ISGA Free Webinar Series - July 2021