Join us for a free half-day workshop specifically for predoctoral, postdoctoral, and early career researchers in the field of anthrozoology.
About this event
The field of anthrozoology has experienced an increase in graduate and career opportunities in recent decades. However, due to the interdisciplinary and disparate nature of our field, it can be difficult to find graduate and career opportunities, obtain salary and research funding, and network with others in the field. This workshop aims to provide a space for these opportunities in a free, virtual platform.
Below is a draft schedule for the workshop:
9:00 – 9:15 EST - Welcome and Introductions
9:15 – 9:45 EST - National Institutes of Health (NIH) Funding for Predoctoral, Postdoctoral, and Early Career Researchers + Q&A
James Griffin from NICHD will discuss funding mechanisms for predoctoral students (F31), postdoctoral fellows (F32), and early career researchers (K's) for anthrozoology researchers in the US
9:45 – 10:15 EST - National Science Foundation (NSF) Funding for Graduate Students: The Graduate Research Fellowship Program (GRFP) + Q&A
Christopher Hill, a Program Officer from NSF , will discuss the GRFP funding mechanism for anthrozoology graduate students in the US
10:15 – 10:30 EST - 15 min break
10:30 – 11:30 EST - Careers in Anthrozoology Panel
Invited panel members from both academic and non-academic anthrozoology career pathways will discuss current challenges navigating the anthrozoology job market, with a live Q&A
11:30 – 12:30 EST - Conversations & Connections Networking Breakout Rooms
This networking session will provide a structured platform in which individuals can connect with others at similar stages of their careers and in similar fields of research to facilitate cross-disciplinary networking
12:30 – 1:00 EST Wrap Up, Discussion, and Next Steps to Stay Connected
Learn about our new ISAZ student/postdoc/early career Facebook group to stay connected, share research experiences and resources, and form interdisciplinary and international collaborations with others in the field.
Tickets are only available to ISAZ Conference registrants. Check your inbox for the workshop registration code. If you are a conference registrant without a code, please email adm.manager@isaz.net. To learn more about the ISAZ Conference, visit https://www.isaz2021.net/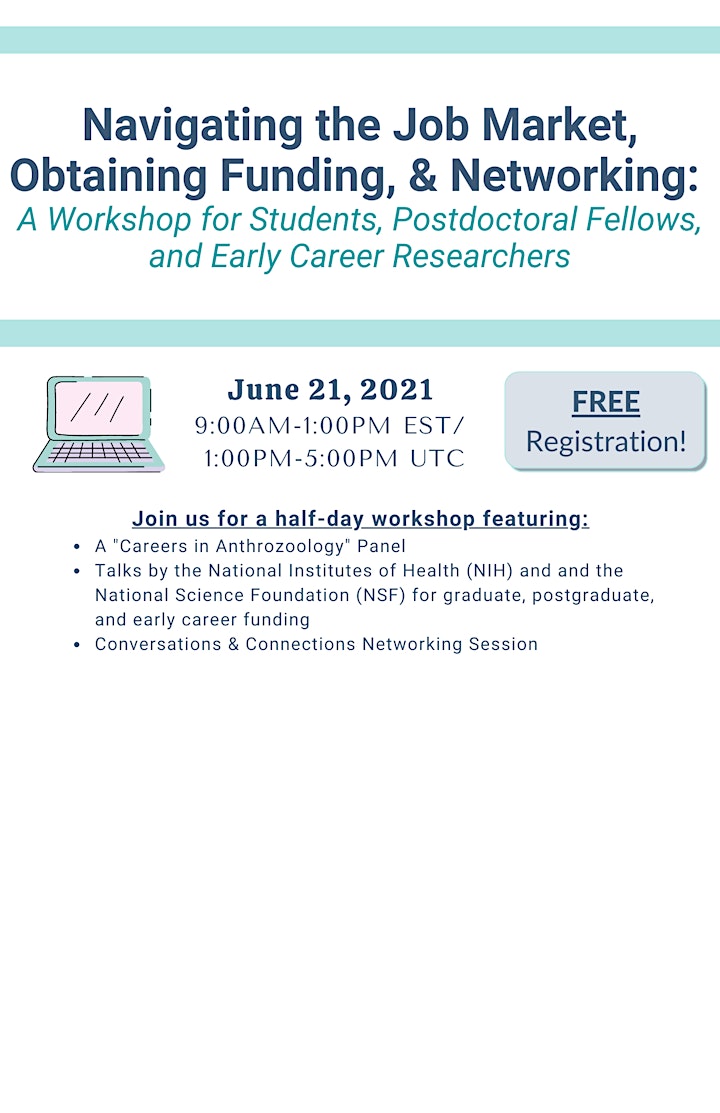 Organiser of ISAZ Student, Postdoctoral Fellow, and Early Career Researcher Workshop