Description
TOPIC
Information Security
PRESENTER
Jack Lai, Content Security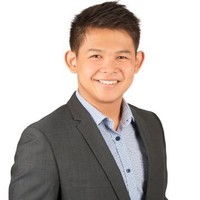 Jack has been involved in the cyber security market for the last 3 years.
A trusted cyber advisor to SMB and enterprise organisations, he has current day knowledge of information security issues and trends. Currently working for Content Security as their Queensland Account Manager, Jack is responsible for helping organisations implement a blueprint for security that aligns with business needs.
VENUE
Multifunction Room 2, Level 41, 1 William St.
SYNOPSIS
Risks in the digital world
Hear from Content Security on the risks that are affecting Queensland organisations, what are they, how big is the risk, what is the scale of the impact and most importantly, the practical strategies you can use to mitigate these risks.
Current state of cybercrime

Most common attack vectors

Attack walkthrough

Impact of a breach

Countermeasures
IMPORTANT INFORMATION ABOUT VISITING 1 WILLIAM ST
Visitors will be requested by the state concierge to sign in using the visitor management system, SINE, located on ground floor. A Visitor Pass will be issued upon presentation of a suitable photographic identification (as per visitor type) and confirmation of registration.
Visitors must be personally met in the lobby by a staff member and escorted to the meeting room.
Visitor passes are programmed to expire after a defined period. After finishing their visit, all visitors are to sign out with state concierge and all visitor passes are to be returned.
Please note there are two visitor types
Internal – Internal visitors are trusted government employees and non-access card holders for 1 William Street. They must hold a valid and approved state government id, and will be asked for this identification upon signing in.
External – External visitors are non-government employees, family or friends, consultants and public. They must hold valid photo id and will be asked for this identification upon signing in.