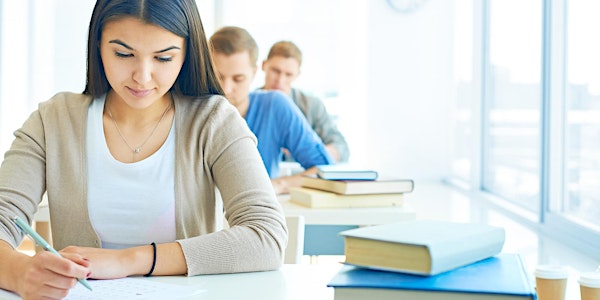 Is it time to rethink the role of high-stakes exams in university subjects?
Location
Lowe Theatre, Room 103, Level 1,
Redmond Barry Building
Parkville, VIC 3010
Australia
This session is part of the Issues and Ideas in Higher Education seminar series.
About this event
High-stakes final examinations are widely used as summative assessments in university subjects. This seminar will review and evaluate arguments and empirical evidence in the academic literature for and against their deployment as assessment tools in higher education.
Perceived academic benefits of high-stakes examinations include their ability to test knowledge recall, motivate study, demonstrate performance under pressure in the absence of information, and their potential to reduce academic misconduct and cheating. From a logistical and resource perspective, summative examinations also are cost-effective to administer and assess.
Nevertheless, high-stakes summative examinations have significant pedagogical drawbacks. These include concerns about their reliability and validity, their lack of real-world authenticity and relevance, their limited capacity to assess deep learning, their contribution to elevated psychological distress, and their potential to generate academic inequity as a result of gender- or ethnicity-based differences in performance.
Professor Mulder and Dr French will conclude that the current heavy reliance on high-stakes assessments is poorly justified by the balance of empirical evidence. While well-designed examinations remain valid assessment tools as part of a diversified assessment regime, they argue that their use should be scrutinised and their maximum weighting capped by institutional policy.
Presenters
Professor Raoul Mulder
Raoul Mulder holds dual appointments as Professor of Higher Education and FlexAP lead at Melbourne CSHE, and Professor of Evolutionary Ecology in the School of BioSciences in the Faculty of Science at the University of Melbourne.
Dr Sarah French
Sarah French is Lecturer in Higher Education at Melbourne CSHE. She is an advisor on Curriculum and Assessment for the Plus 300 FlexAP Program at the University of Melbourne.
To attend, members of the public will be required to show evidence of full vaccination against COVID-19.
Places are limited, register to secure your seat.