Description
Business Practice Unit & Google Australia present a panel discussion on intrapreneurship.
Technological change is causing significant disruption to existing companies. Since 2000 more than half of the S&P 500 companies have disappeared. It is becoming well understood that intrapreneurs are critically important to the long-term success of established companies.
Intrapreneurship, the concept of cultivating an entrepreneurial mindset and skill set from within an existing organisation, is enabling many large companies to create value through employee-powered innovation. Like entrepreneurs, intrapreneurs take risks in the pursuit of innovative ideas. However, in doing so, they need to navigate a complex system of existing organisational structures, processes and practices that often stifle innovation.
What makes intrapreneurs successful?
What are the characteristics that successful intrapreneurs share?
How do organizations recognize and develop intrapreneurs, and how can they retain them?
How intraprenuerial is Australia?
Join us for a lively discussion moderated by Dr Natalia Nikolova, Senior Lecturer, UTS, where will explore the characteristics of successful intrapreneurs and how they contribute to business.

Program:
6.00-6.15 pm Registration
6.15-6.20 pm Welcome
6.25-7.05 pm Panel discussion
7.05-7.20 pm Q&A with the audience
7.20-8.00 pm Networking drinks
Speakers:
Kate Cooper
Director Innovation Services, Westpac (TBC)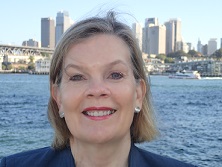 Ann Hoban
Director City Life, City of Sydney

Ann believes city life is rich and rewarding when people are connected, where imagination and experimentation are welcome, where value is created, not just acquired and where no-one is left behind.
Building a highly skilled team, as Director City Life at the City of Sydney, she has supported and delivered creative spaces for artists, affordable work space for entrepreneurs, incentives to improve the city's environmental performance, technology to make the city accessible and welcoming, events such as the New Year's Eve fireworks and spaces that bring communities together and the world to Sydney. She has built partnerships with government, peak business and community organisations, communities and individuals, knowing that we are all in this together!
Career highlights include teaching arts administration at National Music Camp; producing Sydney Symphony and the Planet of Doom, the first foray into live computer gaming in the Sydney Opera House; being Company Manager at Fox Studios backlot; having a scholarship in her name after merging the Queensland Symphony and Philharmonic Orchestras; as a Sydney Festival board member, appointing 4 Festival Directors; completing an MBA in entrepreneurship at UTS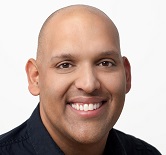 Anil Sabharwal
Vice President of Product Management, Google
As Vice President of Product Management at Google, Anil leads the company's global efforts in the space of personal photos and videos. Responsible for the overall strategy as well as product, engineering and design, Anil directed the team that conceived, built, and launched Google Photos in 2015. In just two years, he has grown Google Photos to over 500 million monthly active users, uploading more than a billion photos and videos daily, making it one of the fastest growing consumer apps in history. It has also been heralded as one of Google's finest examples of Machine Intelligence solving real world problems.
A Google veteran of over 9 years, Anil previously led the product team that launched Google's first-ever native mobile apps on Android and iOS for Google Drive and Docs, and was instrumental in growing Google's multi-person video conferencing experience in Enterprise.
Photo by Climate KIC on Unsplash
By entering this event you agree that UTS, Business Practice may use photographs or video footage taken of yourself during the event for marketing purposes including DVD production, posting on UTS Business Practice website and or social media platforms, or for future UTS, Business Practice events.
For any queries please contact:
Ph: 02 9514 3504
Email: business.practice@uts.edu.au