Description
Years 3 - 6
Facilitated by Brisbane Distance College of Education, this online workshop is open to all Queensland students. Register your class now!
Kathryn Apel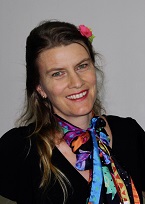 This workshop is provided to assist your students in developing their poetry writing skills in preparation for entry into the Ipswich Poetry Feast Poetry Writing Competition. This workshop will help students to develop valuable poetry writing skills, regardless of their geographical location. Please be advised that by registering for the online workshop there is an expectation that students will enter into this competition.
A special School Encouragement Award is presented to the school whose participation in the competition most reflects a genuine commitment to, and engagement with, the spirit of the Ipswich Poetry Feast.
Enquiries relating to the Ipswich Poetry Feast can be made to: IpswichPoetryFeast@ipswich.qld.gov.au
Or by phone: (07) 3810 6111