IPRA webinar: 'Procrastination, Retirement Savings, and Annuities'
IPRA webinar by Professor Jeffrey Brown - presented by the International Pension Research Association (IPRA)
About this event
Procrastination, Retirement Savings, and Annuities
IPRA webinar by Professor Jeffrey Brown
Dean of the Gies College of Business, Josef and Margot Lakonishok Professor of Business, Professor of Finance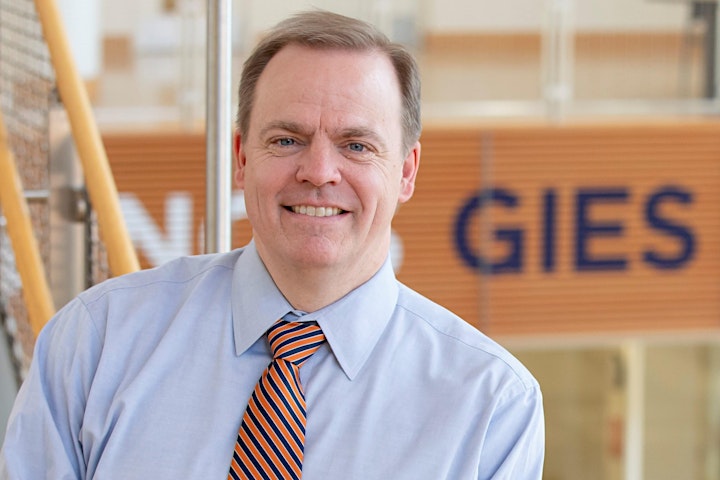 Jeffrey Brown has served as the Dean of Gies College of Business since 2015. A professor in the department of Finance, Jeffrey Brown holds a PhD in economics from MIT, a master's of public policy from Harvard, and a bachelor's in economics and political science from Miami (OH) University. He joined the Illinois faculty in 2002 after three years as an assistant professor of public policy at Harvard. From 2001-2002, he served as senior economist at the White House Council of Economic Advisers. His research focuses on the interaction of public and private insurance markets.
Topic: Procrastination, Retirement Savings, and Annuities
Abstract: We provide evidence that a personality trait – the tendency to procrastinate – can help explain the observed large dispersion in retirement wealth and annuitization rates. We construct a novel measure of the tendency to procrastinate - waiting until near or on the last day of one's health care open enrollment period to make a plan election. We then use the Pension Protection Act as an exogenous source of variation in an employer's use of Qualified Default Investment Alternatives (QDIAs) and find that procrastinators after the PPA are much more likely than non-procrastinators to have 100% of their portfolio in QDIA funds, and also have a higher fraction of total contributions in QDIA funds. We provide further evidence that procrastinators take longer to sign up for 401(k) contributions and contribute a lower percentage. We use the difference in framing of defined benefit and cash balance plans to show that procrastinators tend to retire earlier and are less likely to annuitize than non-procrastinators. Taken together, these findings suggest that individuals with a tendency to procrastinate, on average, will be substantially less prepared for retirement. Our findings also have implications for plan design.
Format
The webinar details will be provided via email ahead of the talk.
Please note this event will be recorded, and may be used in part or whole in future communications.
Enquiries : cepar@unsw.edu.au or admin@iprassn.org
Organiser of IPRA webinar: 'Procrastination, Retirement Savings, and Annuities'
The ARC Centre of Excellence in Population Ageing Research (CEPAR) is a unique collaboration between academia, government and industry, committed to delivering solutions to one of the major economic and social challenges of the 21st century.
Based at the University of New South Wales (UNSW Sydney) with nodes at The Australian National University (ANU), Curtin University, The University of Melbourne and The University of Sydney, CEPAR is providing global solutions to the economic and social challenges of population ageing and building a new generation of researchers to global standard with an appreciation of the multidisciplinary nature of population ageing.