Description
IP & FASHION RESEARCH PROJECT | INFORMATION SESSION
You're invited to join us for an information session with Prof William van Caenegem of Bond University, outlining the details of an exciting and much needed research project for the Australian Fashion sector. Come along and find out what it's all about, the next steps and how you can get involved.
WHEN | Thursday 16th February 2017, 3.30pm – 5.00pm
WHERE | Upstairs at the Textile & Fashion Hub (Building F, end of Dove St) 85 Cremorne St Richmond VIC
WHY IP & FASHION?
Intellectual property lies at the heart of the fashion sector as a significant creative industry. However, how copyright and designs law plays out in the day to day business of different fashion businesses is not well understood. Nor does the law seem to value the creativity in fashion as much as in other fields.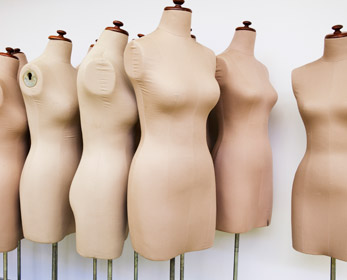 THE RESEARCH PROJECT
A research team at Bond University consisting of Prof William van Caenegem and Research Associate Violet Atkinson has been working on this topic for a while, also doing comparative legal research with colleagues in France, Italy, Belgium, Sweden and the US. They want to identify how Australian IP law compares with that in other countries and determine whether we come up to scratch.
They are about to apply for some funding from the Commonwealth for a collaborative research project on the subject, but they need financial support from industry to bolster the application.
The outcomes of their work will enhance the status of fashion as a creative industry, highlight its economic importance as such, increase understanding of fashion design as a creative pursuit, and formulate some policy recommendations concerning Australian IP law in the era of global trade and the emergence of a distinctive Australian fashion brand.
WANT TO KNOW MORE?
For more information you can contact William Van Caenegem at wvancaen@bond.edu.au
We look forward to seeing you there!
---

---