Description
DISCOVER OUR NEW INVESTMENT OPPORTUNITY IN WESTERN AUSTRALIA

Learn
from our guest speaker about the location and why investors are buying in this Perth suburb


why these brand new properties meet our strict investment criteria

what the incentives are for our investors
Benefit

if you are priced out of the Sydney and Melbourne markets; these are affordable at well under $400,000


from well above average rental yields; 5.79% - 6.00%


from rising market demand in Perth
Location
millions of dollars in infrastructure is being spent by the local and state government in immediate and surrounding suburbs

located in a progressive, community minded area which is focussed on sustainable living. In the last 2 years over $13 million has been spent in major community projects which are revitalising the area.

local population set to grow 42.04% 2036
Perth - starting a new growth cycle
Ian Hosking Richards and Lindy Lear are constantly reviewing capital city and regional locations across Australia to find investment opportunities that meet our strict investment criteria.
We review and research potential areas and suburbs and meet with the researchers, developers, builders, property managers and their teams.
In Ian's recent trip to Perth he found that this investment opportunity ticks every investment box.

Bookings are essential
Refreshments provided
Directions Map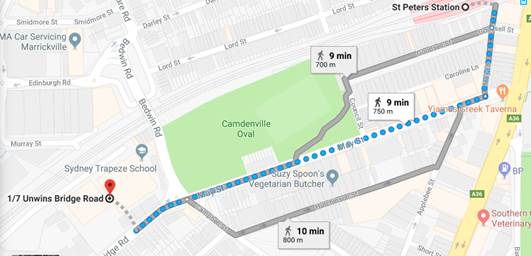 Rocket Property Group
Greenway Banks Estate | Studio 3, 1-7 Unwins Bridge Road | St Peters, NSW 2044 | Australia
9 mins walk from St Peters station
Studio 3 is at the back of the complex
Plenty of Carparking onsite. Go straight to the back of the complex, down the ramp and park immediately on the left.

Our investor evenings are informative and feature guest speakers. Learn how to review and rate property against set assessment criteria in a fun atmosphere while learning from experienced investors. Enjoy presentations from our team of experienced Property Advisors, and some great practical exercises to help you better understand property investing