Event Information
Refund Policy
Contact the organiser to request a refund.
Eventbrite's fee is nonrefundable.
Want to invest but not sure where to start? Join us for this three-part course as we take you through the basics (jargon-free)!
About this Event
Here at Ladies Finance Club, we believe learning about investing doesn't have to be confusing, complicated and only for the rich! No no no, in fact, it can be simple, empowering, profitable (when following basic principals ) and is for EVERYONE (especially the ladies)!
For many of us though, we just don't know where to start? Investing can seem scary, intimidating and a whole new world.... well not for long!
Pep talk time: Ladies, we literally can't afford not to take an interest in our money and invest! We live longer than men (on average 5 years) and we earn less (yes there's still a pay gap) plus a whole bunch of other reasons (family, child care, flexible working etc) means we retire on less. In short, we need to harness the power of our money more than ever and make it work as hard as we do (cause ….we need it to last longer)! And investing is how we can do that!
The GREAT news is women make fabulous investors (numerous studies by companies and organisations such as NAB and Warwick University prove this)!
We want you to live and control life on your own terms, grow your wealth, feel confident about your money that's why we are so excited to have the incredible Danielle Ecuyer, the author of the best-selling book Shareplicity - A simple to investing come on board to be our investing coach/ guide/ guru!
It will run for 3 evenings over three weeks and will give you real-world practical information to help you understand and get started on your own investing journey… no matter what your salary!
Dates are:
2nd November from 7:30pm-8:45pm
9th November from 7:30pm-8:45pm
16th November from 7:30pm-8:45pm
Miss a week, no worries we will send you the recording.
WEEK 1 - Basic Concepts
• Principals for growing wealth
• A fun Hermes handbag analogy
• Before you start investing checklist
• Getting started basics
• Inflation and interest rates
• The power of compound returns
• Risk and return
• Asset classes - the main types
• Diversification - why you don't want to put all your eggs in one basket
WEEK 2 - How to actually invest
• What is the ASX
• What is the Share market
• Passive Vs Active Investing
• What types of investments are there
• What is the difference between a Share, Fund and ETF (and wtf what are they)
• How to purchase shares + funds online
• When is a good time to buy
• Dollar-cost averaging
WEEK 3 - The bigger picture
• Ethical investing
• Keeping your emotions out of it (behavioural finance)
• Coming up with your own investing strategy
• Ways to invest $1000 or $10,000
•Plus more!Do it by yourself or do it with a gal pal, your mum, sister or partner!
BYO - Comfy fluffy robe, a glass of vino (or cup of tea) and snacks...
Our speaker
DANIELLE ECUYER - Author of Shareplicity
Danielle Ecuyer pursued a successful career in Institutional Equities Stockbroking and Wealth Management for 15 years after completing her Commerce Degree at the UNSW in the early 1980's. She trained and worked as an Australian equities analyst for BZW Australia in Sydney, laying the foundations of fundamental share analysis. In 1990, Danielle moved to London and expanded her career into Institutional equities sales in Global Emerging Markets and specialised wealth management.
In London, Danielle was employed as a Director in senior positions at some of the world's pre-eminent financial firms in the 1990's and looked after some of the world's largest emerging market investors in a time of great change.
After retiring to have her son, Danielle became a full time investor on her own behalf. With over three decades of successful experience in share investing both domestically and internationally in both a professional and personal capacity, Danielle has brought all of this and her expertise together to create Shareplicity: a simple approach to share investing.
MOLLY BENJAMIN - Founder Ladies Finance Club Australia + UK
Molly Benjamin was not very good with money. Although she had been working in the financial sectors for national and international companies for most of her career such as Barclays, the Financial Conduct Authority and the Bank of Queensland as a communications and events specialist. In fact, over a glass of prosecco with her gal pals she realised they were all a bit #clueless when it came to their personal finances. As an experiment, Molly put on an info-night in her living room. No big deal, just a few girls, some champagne and a money expert with real-world insights.
Things really took off from there and Ladies Finance Club (formerly She's on the Money) was born in London in 2018. Since then She's on the Money UK has had over 10,000 women attend an event, webinar or workshop and has partnered with the likes of Financial Times, Vanguard, Fidelity International, Deloitte and Rathbones Brothers.They have run corporate workshops with global banks, law firms, fashion houses and technology startups.
In 2019, Molly launched Ladies Finance Club in Australia with the same mission to build a tribe of money savvy women. She's passionate about empowering women to take control of their own finances so they have the freedom to live rich, exciting lives on their own terms.
Ladies Finance Club empowers women to get money savvy and take control of their financial futures (without cutting out your oat cappuccino and without the snoozy bits). Not a member? Join our tribe`!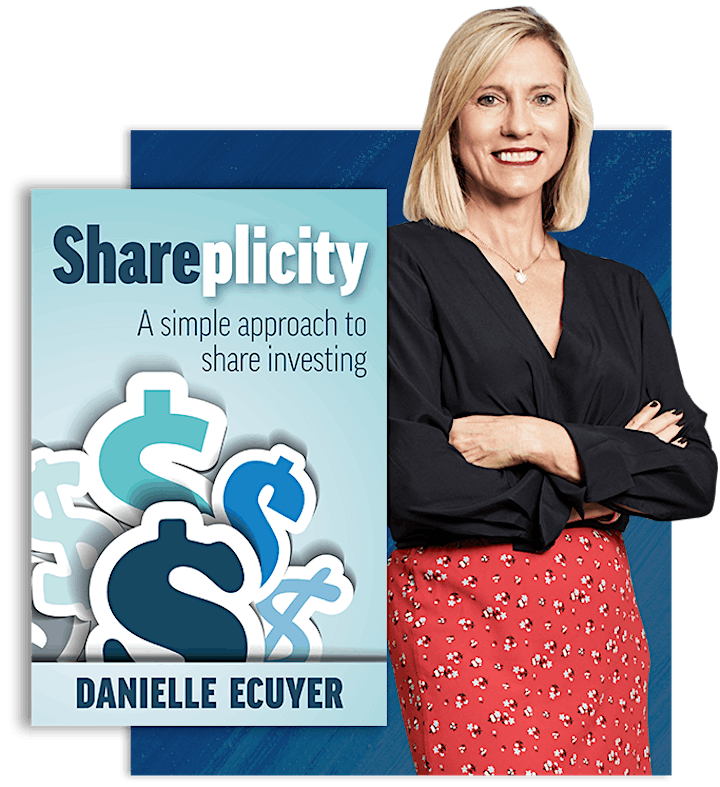 Date and Time
Location
Refund Policy
Contact the organiser to request a refund.
Eventbrite's fee is nonrefundable.