Description
Interested in learning how you can put your money where it matters?
Join us for a fun night. Hear insights from guest speakers and directly from AtlasTrend's founders and investment team on the clean disruption megatrend, why we think it will transform the way we all invest, plus get to know the stocks we're investing in.
Meet & mingle with peers! Bring friends along for a fun night. Drinks on us.
Why invest in a cleaner, greener world?
Humankind faces significant challenges in the next 30 years as the world's population increases and we demand more from the planet. We will need to halve emissions, double our energy capacity (in an efficient manner), and process double the current levels of waste to deal with the challenges.
There is accelerating awareness and implementation of strategies to build a more sustainable world and economy. This has created new investment opportunities for investors seeking to capitalise on the clean disruption megatrend.

We believe the trend will create more global impact than any industrial changes we've experienced in the last century.
Our experienced panel will give you valuable insights into:
What is meant by clean disruption?
Who is leading the way in this megatrend?
How we're building a portfolio of international clean disruptors for our newly launched Clean Disruption Fund.
Why should you care from an individual and investment perspective?
Plus get a global markets and investment update directly

from

AtlasTrend Co-founder and Head of Investments, Kevin Hua.
Agenda
5:30pm: Registration & drinks
6:00pm: Session starts
7:00pm: Drinks & networking
Guest Speakers: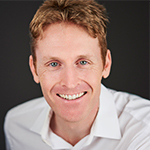 David Hiley, Member of AEVA and WATTever Founder
David founded WATTever a comparison site to help families save on energy costs. He is a member of the Australian Electric Vehicle Association Inc. (AEVA), a not-for-profit organisation dedicated to the cause of switching Australia's transport networks to electric drive and be a forum to foster further R&D in EV technology. David is an EV enthusiast and analytics expert obsessed with creating a better future.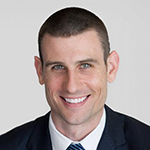 Christopher Hall, Arrow Securities, Founder & Market Strategist
Christopher from Arrow Securities Group. Over the last 13 years, Christopher's roles in a number of boutique investment companies have ranged from Responsible Manager; Head of Equities and managing Mergers and Acquisitions to chairing Investment and Compliance Committees for ASX-listed companies.
Meet the team: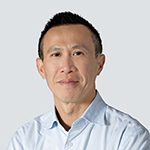 Kevin Hua, AtlasTrend Co-founder
Kevin co-founded AtlasTrend because he wants to make investing transparent, jargon-free and with fees that are simple and aligned to investors. Kevin has over 19 years' experience in financial markets and investment management.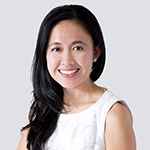 Jade Ong, AtlasTrend Co-founder
Jade co-founded AtlasTrend because she wants to inspire and help Australians to actively invest in the sharemarket. Jade has over 15 years' experience in corporate advisory and investment management.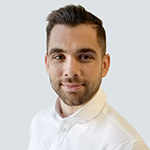 Tommy Rogulj, Investment Analyst, AtlasTrend
Tommy has over 7 years' experience in financial markets. Prior to joining AtlasTrend, Tommy was a Portfolio Analyst (Asia Pacific ex Japan Equities) at Russell Investments and held Investment Analytics roles at State Street Bank.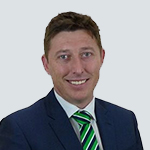 Roger Perusich, Business Development Manager, AtlasTrend
Roger has over 15 years' experience in financial markets. Prior to joining AtlasTrend, Roger was a Manager, Partnering & Advice Strategist at IPAC.