Highly informative workshop to answer the most critical questions you face right now and explore the time-tested strategies of the pros.
About this Event
Investors face a HUGE dilemma today.
On one hand, there are so many things that don't seem right at the moment - the 2nd wave of the pandemic, the economy, the US politics etc. You are concerned about investing your savings.
On the other hand, not investing means taking risks too. With interest rates at close to ZERO while living costs continuing to rise, staying in cash means your savings are going BACKWARDS.
Join us in this workshop to learn:
What does the US election result mean for the economy and stock market?
Should you stay in cash or invest now?
What are some of the time-tested strategies an investor could adopt?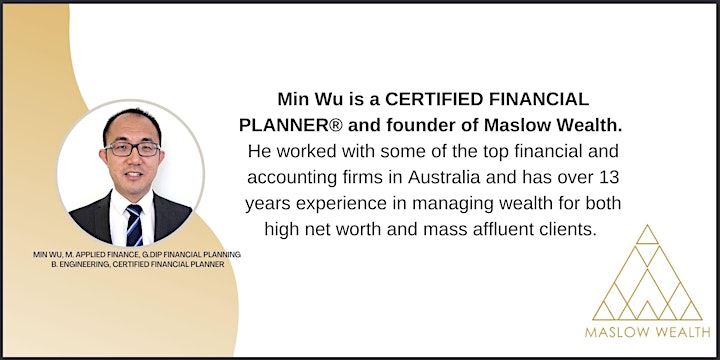 Min runs regular financial education workshops for Breakfast Point and Inner West residents. Here's what past workshop attendees have said:
"That was enlightening!"
"You made everything so easy to understand!"
"Excellent presentation, clear, concise and made sense!"
"Lots of people will benefit from your presentation!"
"I always knew about Compound Interest, but your example was eye-opening!"