Yoga invites us to dance, and many yogis say that inversions are the poses they find most challenging both physically and mentally
About this event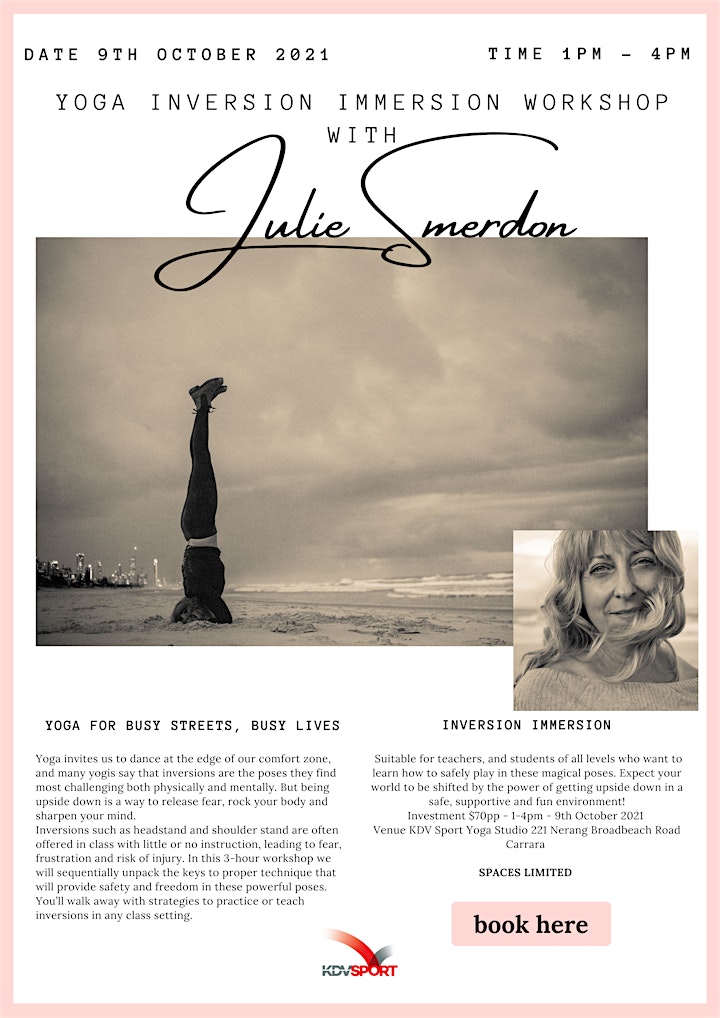 But being upside down is a way to release fear, rock your body and sharpen your mind.
Inversions such as headstand and shoulder stand are often offered in class with little or no instruction, leading to fear, frustration and risk of injury. In this 3-hour workshop we will sequentially unpack the keys to proper technique that will provide safety and freedom in these powerful poses. You'll walk away with strategies to practice or teach inversions in any class setting.
Suitable for teachers, and students of all levels who want to learn how to safely play in these magical poses. Expect your world to be shifted by the power of getting upside down in a safe, supportive and fun environment!