Intuition Starter© for Business - One Day Workshop

Friday, 14 February 2014 from 9:30 am to 5:00 pm (AEDT)
Event Details
A one day workshop for leaders, managers, owners and consultants
A quick check...

Do you:
find you are spending all of your time chasing around after everyone else?
know that deep down you want to do the work you love?
need to create more time and space to allow your own knowing to come to the surface?
sometimes find yourself feeling like you were drowning in a ton of bricks, dashing from here to there?
find that there are times when you seem overwhelmed by inadequacy, questioning or doubting self?
face the challenge of stepping up in your work, especially the more meaningful you see it?
These situations are just examples of what can occur at an individual level when we stop or forget to connect to our own knowing or intuition.  When such circumstances occur in the workplace then we are less effective in our role.  On a bigger scale the business environment continues to bombard us with change and uncertainty. If we are not ok then we will be more challenged by what we encounter.
To address these questions it is important to see how these feelings are in fact guiding you to where you are going. They are helping you to navigate the big picture as it manifests in your day to day work.
The big picture
Business is changing and evolving at a rapid pace requiring us to be more responsive in shorter time frames.
The continually increasing presence of social media is demanding integrity, truth and continual dialogue between businesses and multiple stakeholders.
Economic and global pressures are sending shockwaves through carefully orchestrated strategies and plans.
Changing desires and needs of generational shifts of employees mean new evolving ways of working.
Workplaces are no longer secure and stable frontiers for career advancement and exploration.
These macro level influences are just a few that are encroaching and demanding more and more from today's modern leader. 
The impact on you
These macro business changes create individual triggers requiring you to continually adapt and evolve in your own way of working so that you can stay ahead. 
Your foundations need to be stronger than ever. You need to be good, even great at what you do, ensuring you have the requisite technical knowledge and on the job experience. You would not be doing the work you do if you didn't.  
In the face of the changes occurring today knowing what the book says will only get you so far. Your experience from the past will work when you encounter situations that repeat or are similar to what you encountered before.
What you need on a daily basis is an ability to go to a source of knowledge that gives you confidence, insight, creativity and clarity.
A new trend in business
Going forward the go to skill that will make the difference is INTUITION!
Yes the trend in business will escalate to another level where what you know and how you present your knowing makes the difference in your ability to lead, manage or simply navigate the ups and downs of business.  
By intuition I mean developing a connection to your own sense of knowing that is within you.  This type of knowing does not come with references, names or theories.  The knowing comes to you in your own unique way, makes sense to you and works when you listen to it.  This is the difference.
As the world continually changes and we encounter more unforseen developments it will be critical for all business people to think and respond quickly, clearly and confidently. Will you be able to do this? Can you do this now?
Intuition Starter® for Business
The Intuition Starter® for Business workshop is designed to help you start using your intuition.  The practice of working with your intuition is like any skill. You get started and then you still need to practice and apply to get comfortable over time.  
Ultimately developing a greater awareness and application of your intuition helps overcome the doubt, uncertainty, distraction that get in the way of you doing even better in your work.
Specifically there are five areas we work through to unlock your intuition and get your started:
Awareness-Defining what intuition means for you personally
Approach-Discovering your unique style
Access-Working your style
Application-Using intuition in your work
Action-Setting direction with clarity
By delving into this experience with others in a group situation you gain the extra added benefit of safe validation, practice and feedback.
This workshop will help you address the challenges  we face in the way we get in our own way.  It will help you create strategies to overcome the distractions and excuses so you can really have fun with work.
Intuition then becomes a way of listening to and actually knowing what our inner voice is telling us to do.
Are you right for this program?
Stepping up to develop and hone your intuition requires commitment. 
There are also a few indicators that you are right for this type of development:
You are open to new ways of doing business.
You seek out and explore new trends at work.
You engage regularly in personal and professional development.
You have a strong desire to think outside the box.
You want to be more innovative and creative.
You want to save time in your work.
You like to have fun learning.
You like to be a natural mentor at work through your example.
You are in a business environment where you can apply your learning.
You want to ride the waves of change.
This work is about connecting to your own inner wisdom and using this knowledge as a trusted guide in the work you do.
Accessing and applying intuition and wisdom in real and practical ways is the key skill of the future. You will be able to know how to read a situation and then take action based on what is right for you.  This is not simply feeling what your gut says. It is far more.  
Why bother starting the journey of working with your intuition?
Well on a basic level you can:
Save time.
Be more direct.
Increase confidence.
Make better decisions.
Improve relationships.
On another level you can:
Better read unfamiliar situations.
Take informed action.
Inject more lateral insight into discussions.
Enjoy discovering new ways to solve problems.
Empower your self.
Step up to new levels of influence.
Ultimately you stand up for yourself, gain a sense of your own voice and make a far greater and more meaningful contribution in all your pursuits.  Intuition when developed and practiced becomes your edge and your ticket to a much more enjoyable and fruitful working situation.
It's time to listen to your intuition
Over the course of your career you hone the skills needed to operate effectively. You learn from others willing to share their experience, knowledge and wisdom.  At some point though you reach a point where listening to your own wisdom and insight serves you and others better.  Believing in yourself enough to trust your intuition is an empowering step to take. Now is better than never. 
You are in good company with intuition
Many well known successful people will eventually cite intuition, gut feel, instinct or just 'knowing' as the means to which they made a final decision or went in a certain direction.  Consider the contribution of famous people such as Albert Einstein, Steve Jobs, Jonas Salk, Richard Branson, to name a few.  They all speak about the importance of intuition in their decision making and work.  Intuition is seen as a valuable resource and business partner in addition to the other tools.
Some real intuition starters
"You have to leave the city of your comfort and go into the wilderness of your intuition. What you'll discover will be wonderful. What you'll discover is yourself." - Alan Alda
"It is always with excitement that I wake up in the morning wondering what my intuition will toss up to me, like gifts from the sea. I work with it and rely on it. It's my partner." - Jonas Salk
"Trust your instincts. Intuition doesn't lie" .- Oprah Winfrey
"The intuitive mind is a sacred gift and the rational mind is a faithful servant. We have created a society that honors the servant and has forgotten the gift." –-Albert Einstein
"Your time is limited, so don't waste it living someone else's life. Don't be trapped by dogma - which is living with the results of other people's thinking. Don't let the noise of other's opinions drown out your own inner voice. And most important, have the courage to follow your heart and intuition. They somehow already know what you truly want to become. Everything else is secondary." - Steve Jobs
I research new ideas very thoroughly, asking a lot of people about their experiences and their thoughts. But on many occasions I have followed my intuition; you can't make decisions based on numbers and reports alone. It's important to have the courage to follow through on a project if you truly believe it's worth pursuing. We all have an intuitive sense of what's best -- follow it! This approach has never let me down." - Richard Branson
Next session
DATE:  14th February 2014
TIME:  9:30am to 5:00pm 
LOCATION:  Mary MacKillop Place, North Sydney
INCLUSIONS:  Morning and afternoon tea, lunch, workbook
More details will be provided with joining instructions after registration.
Your investment
 Full $465 (incl. GST).  Early bird $395 (incl. GST)
For payment options contact us. 
What others have to say
"The workshop helped me clarify what my understanding of intuition is and how some things I take for granted as 'normal' are not."
"The space you created, the time you gave, the way you just let us have 'peace' to think and the genuine care you have for people just shines through and puts me at ease. All contributed to a great outcome. "
"So great to have a space to centre again, reconnect, hear stories and be reminded that we are all intuitive. For me good to know that all is well and my intuition is stronger."
"I feel affirmed and more confident that my intuition is already working.  I am keen to develop, play with it more, especially different ways of sharing it."
"Jenn used perfectly appropriate language, stories and tools to reinforce the message."
"Jenn's contribution and summaries resonated with me."
When & Where

Mary Mackillop Place
7-11 Mount Street
North Sydney, NSW 2065
Australia

Friday, 14 February 2014 from 9:30 am to 5:00 pm (AEDT)
Add to my calendar
Organiser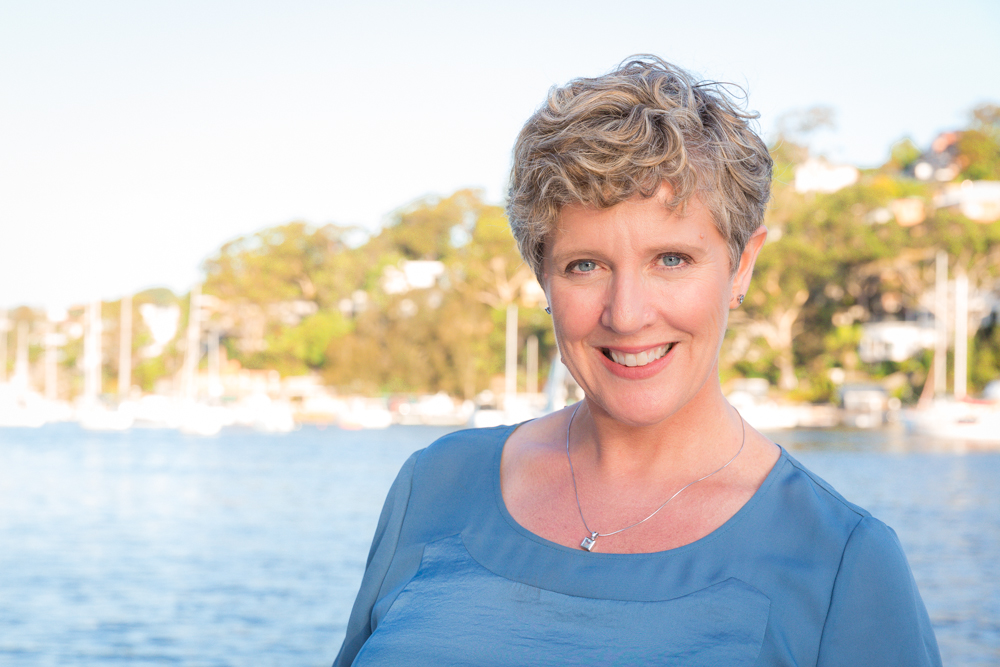 I coach leaders and facilitate teams in organisations that want to create positive change in their organisation and beyond.  I serve as a bridge and link that helps to transition leaders and groups from old ways to new ways.  I balance respect for origins and tradition with opportunity for growth from new innovative ways that bring an organisation up to date.  
 
I draw from many years of experience in a variety of roles that allowed me to intimately and comprehensively understand how business works. I ask the questions needed to get a business to go to the next level, if it is ready. Not all businesses are ready. I help discern and ascertain this readiness as a starting point.
 
My vision is to see all organisations become genuine examples for others as values based organisations and engaged community leaders. I believe that for the world to be a better place businesses need to step up and be the leaders of positive change.
 
As an independent and objective temporary member of your team, I am the ideal person to bring in for a special project or a private consultation. Leaders and business owners benefit from my integrity and insight. I also provide a new perspective. This can be over a period of time or a one off consultation. The scope is always flexible.  Whilst I have numerous qualifications and training in using various profiling tools I choose to go beyond and work uniquely with each situation now drawing from intuition and experience to add value.

Services that I offer in my work, both external and internal, to organisations and privately include:
- 1:1 coaching - business, leadership, private
- team and group bespoke facilitation
- group coaching
- intuitive business assessments
- getting started in business being you and going online for entrepreneurs / small business owners
- intuitive strategy design and planning