Introduction to Writer's Notebook Mini-Course Term 2

Saturday, 12 May 2018 from 9:30 am to 3:00 pm (ACST)
Event Details
Introduction to Writer's Notebooks
Mini-Course
2 Saturday Sessions
Facilitated by Amanda Bartram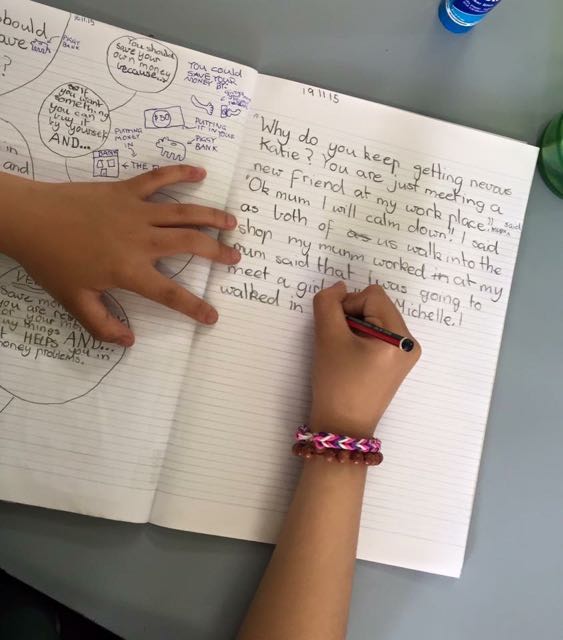 Being a writer is more than knowing how to put pen to paper, or fingers to keyboard. Understanding how to craft effective writing to convey an intended message involves complex composing decisions alongside knowledge of language conventions. Strong writers think about their audience, the purpose for writing and select the most appropriate crafting techniques for their needs. They learn to think like a writer: collecting ideas for writing, thinking about word choice, sentence fluency, structure and how to bring authentic voice to their writing.
Many teachers (and schools) have recently embraced a strong genre-based pedagogy for writing. This has strengthened the knowledge base of educators and has resulted in far more explicit teaching of text structures and features. Developing writers are now supported to write well structured recounts, narratives, expositions and reports.
This writing may be well structured, but unfortunately much of it can be uninspiring to read! The writing lacks voice and uniqueness and writers are not skilled in techniques to create a well crafted piece of writing. Too many developing writers believe that "good writing" means 'writing a lot' or 'getting all the spelling right'. Writer's Notebooks have the power to transform writing lessons: young writers begin to care about what they write and teachers have a way to easily connect grammar, crafting and spelling lessons to authentic writing.
This mini-course will introduce the philosophy behind Writer's Notebooks and Writing Workshop and put particular emphasis on establishing a writing community from the beginning of the school year. Participants will also learn some specific writing devices that are easy to teach and learn in order to improve the quality of writing. 
This mini-course is most suited to educators working with young writers in Years 3-7.
Registration is for 2 sessions:
Saturday 12 May, 2018 - 9:30am-3:00pm
Saturday 26 May, 2018 - 9:30am-1:00pm
Morning Tea provided
BYO Lunch for Saturday 12 May

Please email Lisa Burman (click on name) directly if you are a full time student who wishes to participate in this mini course
 Please note: payment is only by credit card via Eventbrite. Tax invoices are provided immediately should you require reimbursement from your site. Manual invoicing is not available.
Save
Save This Event
When & Where

St Paul Lutheran School
44 Audrey Ave
Blair Athol, SA 5084
Australia

Saturday, 12 May 2018 from 9:30 am to 3:00 pm (ACST)
Add to my calendar
Organiser
Amanda Bartram is a passionate and innovative early years educator, who has been recognised by the Early Childhood Association of SA (EChO) at the World Teachers Day Awards in 2012.  Amanda passionately holds the view that children are competent and capable – a belief which is reflected in her daily work with children, and her work with other educators.  Just some of Amanda's areas of interest include Writer's Workshop, playful pedagogies, inquiry and creating engaging learning environments with children.
Introduction to Writer's Notebook Mini-Course Term 2