Are you fascinated by all creatures great and small? Do you want to learn how to celebrate them through photography?
About this event
Introduction to Wildlife Photography | Cormac Hanrahan
This hands-on, 4 .5 hour photography workshop, set in the unique sanctuary that is Melbourne Zoo, will introduce you to the specialist skill of photographing animals from all walks of wildlife.
Come on a photographic journey through Melbourne Zoo with Nikon, and Zoos Victoria photographer, Cormac Hanrahan. Designed for animal-loving beginner photographers, this course teaches the fundamentals of photography and how to apply them to capture great animal photos.
Our aim is that you'll gain the necessary skills to take memorable images of all manner of species – skills that'll also be of benefit in a range of other photographic disciplines.
Skill Level: Entry level
Workshop inclusions:
Overall course time 9.30am – 2pm
Entry to Melbourne Zoo
A short introductory workshop in Wildlife Photography with Cormac Hanrahan
What you will learn:
Technical skills related to equipment used for animal photography (adaptable to other areas)
Compositional skills related to animal photography (adaptable to other areas)
Tips for anticipating animal behaviour
Tips and techniques for working with unique environments of animal enclosures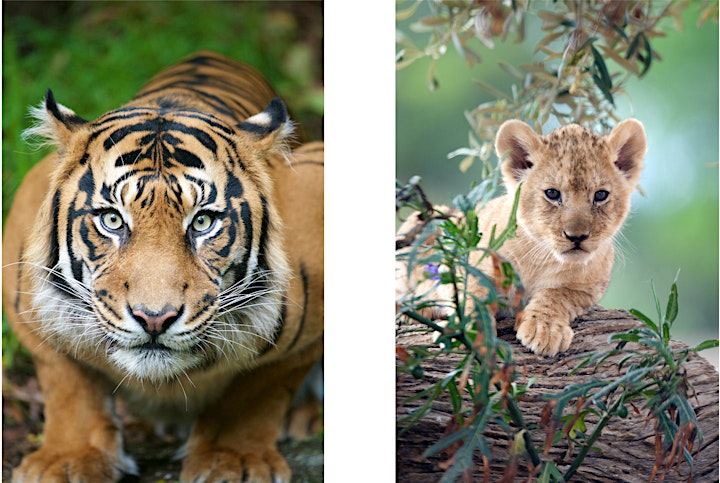 Topics covered:
• The fundamentals of photography – aperture, shutter speed, and ISO – and how they combine to determine exposure. Learn how to utilise these fundamentals to create fantastic animal images.
• Focussing - learn how to focus where and when you want, and which focus settings to use in different animal related scenarios.
• Light - learn about different types of light commonly encountered when photographing animals outdoors and how to deal with difficult conditions.
• Composition - learn how to assess the shooting environment for the best angles and composition.
• Modes – learn about the camera's different modes and when to apply them to various animal photographing scenarios.
What to bring:
DSLR or mirrorless camera
Fully charged camera battery(s)
Your DSLR or mirrorless Instruction Manual
Memory card (s)
Lenses – especially long zoom (200mm/300mm and above) if possible
Pen & Paper
Tripod or Monopod (optional)