Join us for a look at the GSQ Open Data Portal – a new system that transforms the delivery of Queensland geoscience data and reports
About this event
The Geological Survey of Queensland (GSQ) is hosting an introduction to the new GSQ Open Data Portal, which will replace the QDEX Data system.
The new portal will greatly increase access to Queensland geoscience data and make it much easier to find, access and use.
You are invited to attend one of three webinar sessions that will walk you through the main features and benefits of the new portal. Choose from:
Thursday 23 July 2020, 10.30am – 12pm
Monday 27 July 2020, 10.30am – 12pm
Thursday 30 July 2020, 10.30am – 12pm
Highlights
Overview of the GSQ Open Data Portal
How to use the portal to find geoscience data and exploration reports, including advanced search and quick search features
Integration with GeoResGlobe, allowing spatial searches for geoscience data.
Roadmap for releasing large amounts of new geoscience datasets.
Future developments.
Each webinar will be conducted using Microsoft Teams – once you have registered for a session, look for the meeting link at the bottom of your confirmation email.
The GSQ Open Data Portal is a key part of the Geoscience Data Modernisation Project (GDMP).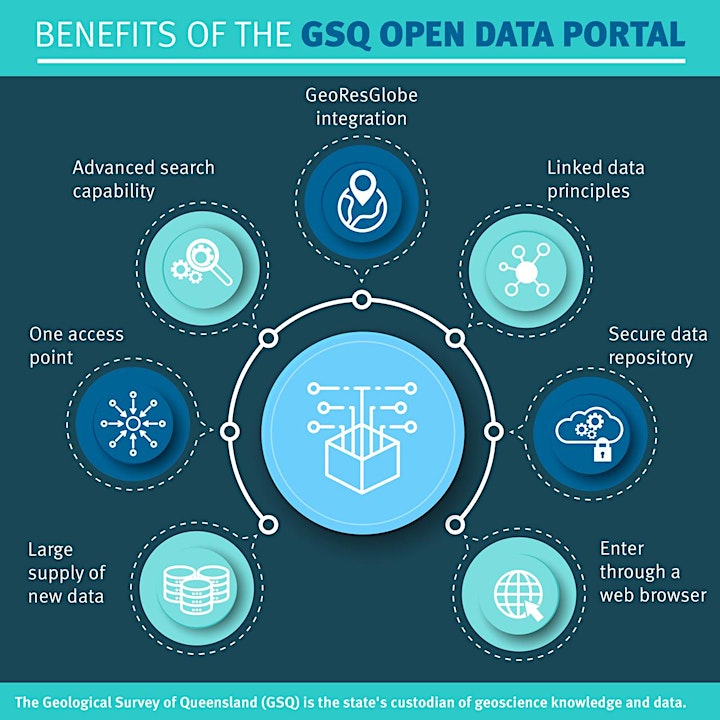 Organiser of Introduction to the GSQ Open Data Portal: free webinar