Description
Come to this free workshop and learn about analysing data from twin studies.
This workshop will cover exploration, analysis and interpretation of data from twin studies. The workshop will focus on understanding when and why particular statistical models and tests are appropriate, the assumptions underlying these, how these can be tested and what the results of the models mean in the context of specific research questions. The methods will be illustrated using real data. Familiarity with Stata or R and a basic understanding of linear and logistic regression is assumed.
Bring your own laptop and data for the data analysis session.
This is a free event, but registration is essential. Interstate students are eligible to apply for a TRA travel grant. Lunch and refreshments will be provided.
The timetable for the workshop is provided below: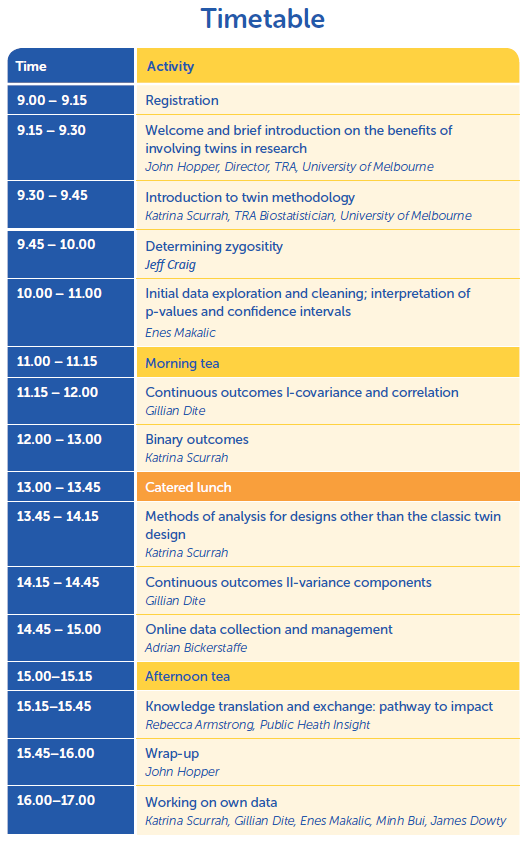 For more information please email info@twins.org.au
Date and Time
Location
Lecture Theatre 3, Level One,
Alan Gilbert Building
University of Melbourne
Parkville, VIC 3010
Australia