Location
Customs House Library - Level 2 Meeting Room
31 Alfred Street
Sydney, NSW 2000
Australia
Refund policy
Contact the organiser to request a refund.
Eventbrite's fee is nonrefundable.
Elevate your growth by learning skills to creatively, analytically, and strategically improve your product, business, or next great idea.
About this event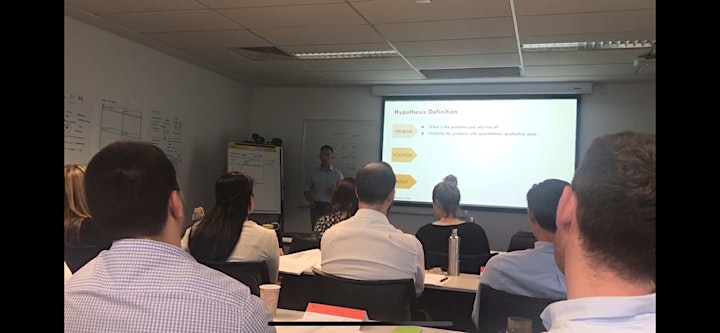 Introduction to Product Management Course
There's a reason why the current CEOs of Google, Yahoo, and Microsoft all started their careers as product managers. The knowledge, frameworks, and philosophies of product management will provide you with the blueprint to be a problem solver, creative and analytical thinker, strategist and inspiring leader. Your opportunity with product management is to drive the success of a product and lead cross-functional teams to improve it.
Develop the product management skills that will help you enable change and innovation for your company. Solve customer problems, deliver business value, and bring more meaning to your work.
Aims
In this course, you will understand the basics of product management: what it is, who is a product manager, how it's done, and other fundamental knowledge.
Student reviews
This course has been taught at The University of Sydney, Academy Xi, Product School in Silicon Valley, and other places in the community.
"Brilliant content, awesome teacher and group (great people and size), great location/venue/food" - Carol, The University of Sydney
"Relevant and useful information, and an exceptional facilitator." -Drew, The University of Sydney
"I just want to tell you that I received a job offer to join a company as a Technical Product Manager. The content and all the activities and discussions that we had were extremely helpful." -Ali, Academy Xi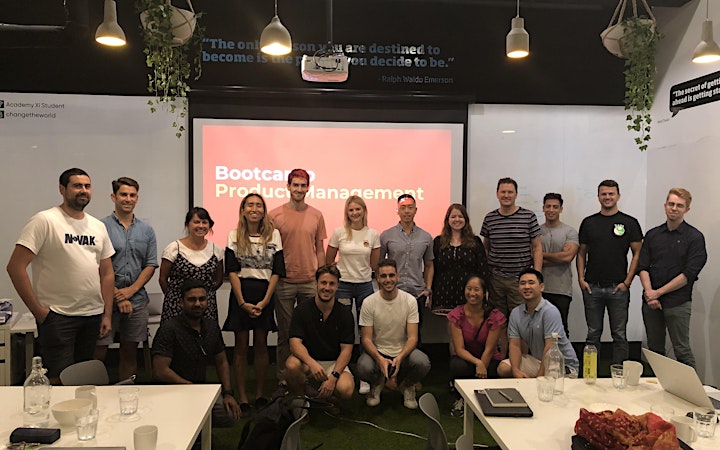 Content
Note: course delivery will alter to benefit participant interests on the day.
Product management through the lens of:
Product management - what is product management?
Strategy - how to create new market space
Personas - how to create user personas
Ideation - how to generate ideas
Design - how to move your ideas forward
Analytics - how to use data and analytics to measure anything
Goal setting - how to set objectives and measure success
Prioritisation - how to focus on the right thing at the right time
Testing ideas - how to create a hypothesis and run experiments
Influence - how to communicate more persuasively
Execution - how to manage a delivery team
Career growth - how to become or grow as a product manager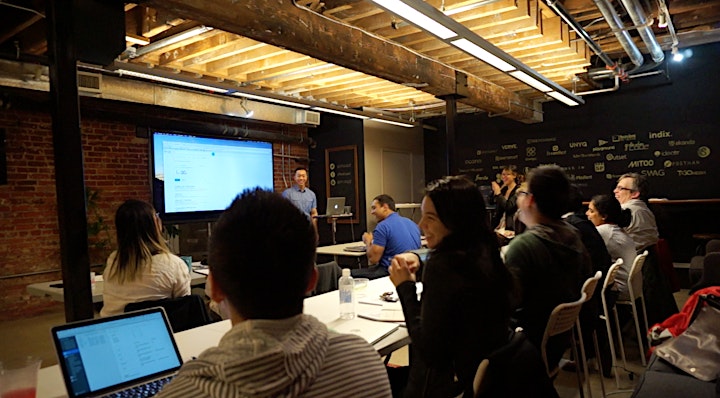 Intended audience
You are:
A new or aspiring product manager or product owner
A marketer, engineer, financier, designer, manager, analyst, owner, specialist, or creative thinker
Someone who can benefit from learning and applying the methods of product management
Curious and seeking the insights
Entrepreneurial-minded
Interested in elevating your skills, seeking a career change, or simply looking for inspiration.
Delivery style
A mixture of lively class discussions, team-work, pen and paper activities, videos, exercises, workshops, and lectures to apply what's being taught.
Materials
Bring an open mind and be open to change, and you'll open up new ways to create, design, and deliver better products, ideas, and solutions into the world.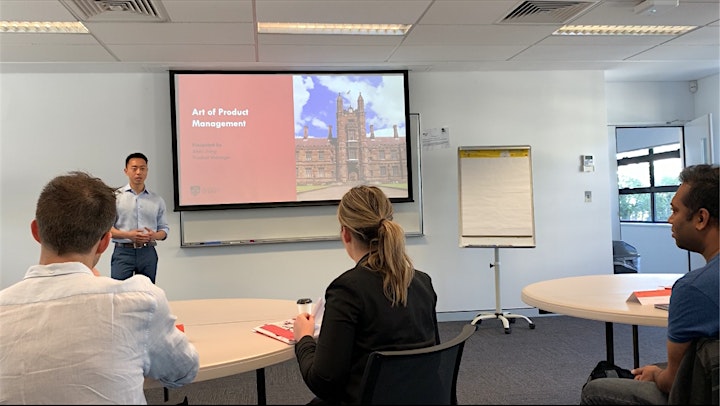 Course references
Optional content to read or watch:
Carnegie, D 1936, How To Win Friends and Influence People, Simon & Schuster, New York.
Christensen, C 1997, Innovator's Dilemma: When New Technologies Cause Great Firms to Fail, Harvard Business Review, Boston.
Croll, A and Yoskovitz, B 2013, Lean Analytics: Use Data to Build a Better Startup Faster, O' reilly, Beijing.
Harari, Y 2014, Sapiens: A Brief History of Humankind, Harper, New York.
Mauborgne, R. and Kim, W.C., 2005, Blue Ocean Strategy, Harvard Business School Publishing Corporation, Boston.
Norman, D 2013, The Design of Everyday Things, The Perseus Books Group, New York.
Ries, E 2011, The Lean Startup, Crown Business, New York.
Rubin, K 2013, Essential Scrum: A Practical Guide to the Most Popular Agile Process, Addison-Wesley, Upper Saddle River, NJ.
TED 2010, How Great Leaders Inspire action.
Thiel, P and Masters, B 2015, Zero to one, Virgin Books, London, UK.
Learn more
The Ideas Academy is for people who want to learn useful information fast. Join the excitement of The Ideas Academy if you are keen for high intensity learning that helps you get ahead at work and in life: http://theideasacademy.eventbrite.com/
You can also apply to be a speaker or teacher with The Ideas Academy. Contact our organisers to find out how.