Description
An Introduction to Ontological Coaching
Ontological Coaching is recognised globally as a leading edge approach to coaching, capable of facilitating profound transformation. Ontology is the study of being and Ontological Coaching focuses on coaching to Way of Being, which is regarded as the underlying driver of behaviour and communication.
Ontological Coaching is grounded in several areas of philosophy and the biology of cognition. While it has a substantial intellectual basis, the ontological approach is highly practical and is applicable not only to personal change, but also to leadership development, improved team performance and business improvement.
You will gain a clear understanding of the holistic nature of Ontological Coaching and the focus on the whole of the coaching client's being. You will have a practical experience of applying the specifics of the ontological coach to a significant issue in your own life through a self-coaching activity.
Alan will provide:
a experiential introduction to the ontological approach to coaching
an outline of the coaching model
the key aspects of the coaching methodology
1.5 CCEUs in Core Competencies and 0.5 CCEU in Resource Development has been approved for this event
About Alan Sieler

Alan Sieler is regarded as the world's leading authority on Ontological Coaching. He leads coach training programs in Australia, South Africa, Asia, Europe and the USA. His three volume series Coaching to the Human Soul sells to over fifty countries, with the fourth book due to be published in 2019.
Alan has been running ontological coaching training programs since 1999. Besides the 18 month Certified Ontological Coaching and Leadership Program, he runs a three day introductory to Ontological Coaching and the Leadership In Action workshop. He has developed ontological colleagues in each geography who work with him in the programs.
Alan has presented at ICF Australasia conferences, the Hong Kong International Coaching Community, and the South African College of Applied Psychology. More recently, he presented to the business community in Baton Rouge USA on Conversational Technology for Business Improvement.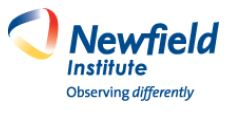 Learning to apply the ontological approach to coaching has been described as "the next big thing in coaching". It is recognised as a global leading-edge coaching methodology. Coaches trained in ontological approach have the versatility to facilitate powerful transformations for their clients, through leadership development, enhanced team performance, business improvement and personal development.
This is an ICF ACTP accredited program conducted over 18 months in three progressive levels:
Level 1: The Linguistic Basis of Ontological Coaching (starting with the Ontological Coaching and Leadership in Action)
Level 2: Emotional Learning and Ontological Coaching
Level 3: The Professional Practice of Ontological Coaching