About this Event
Join Natasha online for a free introductory talk about meditation, the nature of the mind, redefining wellbeing and why we need to start dissolving stress with a daily meditation practice.
Natasha will share more about the technique which she teaches - one that is effortless in its practice and actually cultivates greater self awareness and causes a profound state of deep rest that removes the stress in our system.
When we combine expanding our self awareness with the removal of stress what we do is that we create a level of vitality and clarity in our system that empowers us to redirect our lives in ways we want them to go. We start claiming our life back from the negative impacts of stress, and start leading our life from a place of creative desire from what we actually want to experience in our life.
Natasha will share more about her upcoming Learn to Meditate course which will be delivered over 3 x 90 minute sessions, on 17-19 July at Urban Zen in Highett.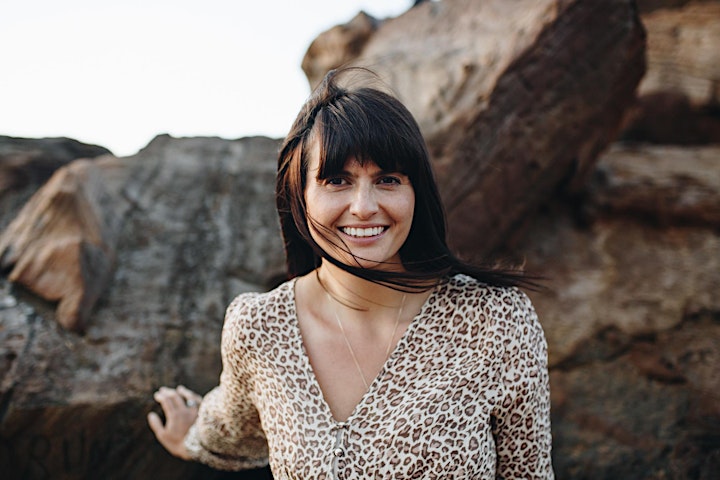 About Natasha
Natasha Mason is the Founder and Director of Nourish Melbourne. Nourish Melbourne is a carefully curated community of all things wellness, offers Melbourne's and Australia's only holistic health membership and is a wellness focussed event provider. As wellness is becoming such a large priority in our lives, the Nourish Melbourne Membership complements this to give you access to tailored workshops and events, incentives when you access any one of over 100+ trusted services, stores and products, and access to a supportive community.
Before Nourish Melbourne, Natasha worked as a Marketing and Communications Consultant following study with the Chartered Institute of Marketing (UK). Natasha also holds a Bachelor's Degree from Deakin University majoring in Nutrition, Sport Science and Health Promotion. Natasha is a Meditation Teacher and qualified in both Reiki level 1 & 2 and has completed Mental Health First Aid training with Mental Health First Aid Australia.
It is Natasha's mission to enable self-compassion and self-love to flourish within individuals. Natasha is able to deliver this, not only through the well-being products and services offered through the Nourish Melbourne community, but with the addition of integrating this effortless meditation technique.
Natasha lives in Bayside Melbourne with her husband, two children and one fur child!