Sales Have Ended
Ticket sales have ended
Thank you for joining us from everyone at Girl Geek Academy!
Sales Have Ended
Ticket sales have ended
Thank you for joining us from everyone at Girl Geek Academy!
Description
Learn the basics of games livestreaming from a Twitch expert!
Kids and adults alike have always loved playing games, but these days they also love watching other people play!
Livestreaming is an increasingly popular element of the gaming community, and we are keen to see more girls and women be a part of it. But how do you get started? What exactly do you stream about? And how do you find your audience and have a great time, while still keeping your online safety in mind?
Come along and hear from Hannah Kohlmann, a Twitch Partner and successful streamer to learn the basics of streaming and her best tips to attract and engage your audience. There will be plenty of time for Q&A so bring all your burning questions along. And yes, it's all ages - bring your young Girl Geeks and learn about livestreaming together, or your hip 95 year old grandmother!


And thanks to the legends at Microsoft Azure Advocates, this event is FREE (usually valued at $25)!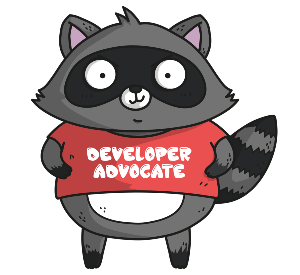 Frequently Asked Questions
Who can attend this workshop?
This event is for those who identify as a Girl Geek - including women (cis and trans), non-binary and genderqueer. Young girl geeks are absolutely welcome to join us, however all children under the age of 12 must be accompanied by an adult.
Do I need to bring any tech with me (computer, iPad, etc)?
No - this is more like a classroom session where Hannah will talk through the workshop but you won't be actually creating your profiles or streaming right there & then. You can get into that as soon as you're back home!
What should I bring to the workshop?
Nothing specific is needed, but feel free to bring along a notepad & pen if you want to take notes!


My child is over 12 years old and will be attending without an adult - what is the drop off and pick up times?
We want to get started right on 10:30 so please bring them to the cinema by 10:15 so there is plenty of time to sign them in and find a seat.
The session is scheduled to run until 12pm, but may finish early if the Q&A session wraps up quickly.
Will I (or my child) be photographed?
Yes, you or your child may be photographed in the context of this event. We love taking photos of Girl Geeks having a great time using technology, and often have media wanting to visit our team and take footage for newspaper and television. We supervise photographers at all times and ensure they are respectful and non-obtrusive. When you arrive or drop off your child we will provide you with a release form for you to sign for photography.
Do you offer refunds?
We cannot offer refunds if you are no longer able to attend, however you are able to pass your ticket onto someone else - just let us know the name of the new attendee!