Description
The Introduction to Lean is a one day training course presented by SIRF Roundtables SA. This is an introductory course to the concepts, thinking, and terminology that originated at Toyota and today is broadly refered to as Lean Thinking.
Special Thanks to Host RM Williams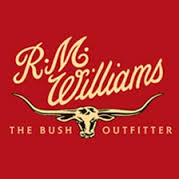 "Why not make the work easier and more intersting so that people do not have to sweat? The Toyota style is not to create results by working hard. It is a system that says that there is no limit to people's creativity. People don't go to Toyota to 'work', they go to 'think'" - Taiichi Ohno, co-creator of the Toyota Production System
Broad and concise, this workshop will give attendees insight into how Lean Thinking works in any process or system. Participants will understand how this powerful continuous improvement philosophy guides people in reducing non-value added steps within processes, whether they be operational or transactional in nature. The definitions and uses of many of the Lean "tools" will also be discussed. Participants receive an excellent course book to keep as a resource.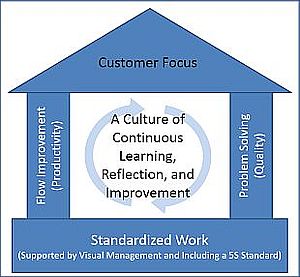 Participants will be exposed to Lean Thinking concepts both in the classroom but also in a simulation in which they will participate. Part of the simulation involves implementing the lean concepts that they are learning, in multiple attempts, and measuring the improvements between "shifts".
The one day format allows time to work to work on both the simulation and in thinking about how the Lean concepts apply at their own workplace.

What participants learn:
What is Lean: the history of Lean and the Toyota Production System
The Foundations: Standardization, 5S, TPM, the seven wastes, Visual Management
Quality Pillar: Autonomation, Andon, Poka Yoke, Jidoka
Productivity Pillar: Takt, Pull, Flow, Quick Change Over, Kanban
Understand Lean as a culture, not a set of tools

Do you need to train a group of people? Would you like to have this course for your whole team onsite? Or perhaps you are interested in hosting a public course and sending a few people? Get in touch with us for more information!
SIRF Roundtables developed this course after repeated requests from our members for affordable, effective Lean training with flexible delivery options. We can even customise the delivery for in-house programs to only use examples from your own workplace! Contact us for more information!
Early Bird expires 1 month prior to the event taking place.
For Enquiries Contact:
Sean Lewis 0466 256 736 sean.lewis@sirfrt.com.au