Multiple Dates
INTRODUCTION TO HEALING with Deanne Mathews | 15 SEPT 2021
INTRODUCTION TO HEALING with Deanne Mathews Are you curious about the world of healing and the possibilities it holds?
About this event
INTRODUCTION TO HEALING with Deanne Mathews
Are you curious about the world of healing and the possibilities it holds?
If you've been experiencing the following, then this packed full of goodness, two-hour EXPERIENTIAL evening may just be the thing you're looking for! 
YOU: 
feel something more is developing within you that you can't quite put your finger on. You may start to feel more energy when you walk into a room or are around a certain someone. You may feel a tingle or a buzz that moves throughout your body when receiving healing or even holding a crystal. You may even be seeing the colour of another person's aura. You're noticing things happening to you that feel deeper than what is known in the physical world. 
trust in something bigger than yourself. You sense you are being guided and may be experiencing your relationship with your higher self.
are starting to understand that there is a universal energy that is connected to everything and you are part of it.
want to learn how to protect yourself from absorbing other people's energy, and cultivate a strong energetic self.
want to understand and develop your intuition more.
>>>LIMITED TO 6 PEOPLE FOR AN INTIMATE EXPERIENCE<<<
In this Experiential Evening, you'll learn:
How Healing is an expression of self love

The unique ways in which we receive and work with Energy beyond the five senses;

The process of Inner Healing; how it relates to the 'eight' bodies we inhabit - and why it's a powerful addition to any therapy work

How to keep your energetic field clean and clear; and 

Practical Exercises (including how to use a pendulum) on the night for you to enjoy your own direct experience with Healing - you will be surprised to discover how much more you are beyond the physical world! 
About Healing: 
Healing is a necessary part of life if we are to embrace our wholeness. I believe the more we heal, the more love we have to give to ourselves and others. Healing is about renewal; the integration of our higher self and understanding the relationship with our soul. It's about leaving behind those things that have wounded us and caused us pain and moving forward in our life journey with a sense of empowerment in the now, and in our future with strength, courage, and enthusiasm for life. Healing gives you back to yourself. No longer does it hold any benefit to hide or fight anymore. But instead to sit still, calm your mind, cultivate your heart, and listen to source energy that is deeply within you. It's about allowing your spirits to dance with life. It lets us enjoy the sunshine while being bathed by your truest self. Healing ultimately gives you back to who we were when you first entered this world.
Deanne also offers Reiki Level 1 & 2, and Reiki Masters Teacher Training, you can check it out here:
September 2021: ReikiSeptember
Reiki Masters Teacher Training: ReikMastersNovember
DATE: 15th SEPT, 2021
INVESTMENT: $37
>>>SPACES LIMITED - A SMALL INTIMATE GROUP EXPERIENCE<<<
PLACE: The Healing Room, 49 Chapel Street, Windsor
TIME: 7-9pm (with time for questions afterwards)
Check out Deanne Mathews' Reviews:
Facebook Reviews http://bit.ly/DeanneFBReview
Google Reviews http://bit.ly/DeanneGoogleReview
WHAT OTHERS HAVE SAID ABOUT ATTENDING REIKI LEVEL 1 & 2 HEALING WORKSHOPS WITH DEANNE:
"Reiki 1 & 2 was more than I expected. Your approach shows knowledge that is easily passed on. Your enthusiasm is a joyful driving force. You demonstrate intention and love with such clarity that is is easy to learn from you. I felt supported and relaxed at the same time. My heart opened more and more. I can't wait to experience where this takes me." - Kath, Melbourne
"I found the course with Deanne very exciting and informative. There was a great energy and I learned a lot about myself as well as Reiki, Essential Oils and Crystals. Deanne is very genuine and passionate which creates a safe environment for learning and practising. I felt comfortable at all times and surprised myself by the end of day 2 with how I felt in general and when practising Reiki. I felt the course was an investment into my own healing journey and my future. It was great being in a small group as the energy stayed light and safe and we all developed a connection. I feel very grateful for have met Deanne and having this opportunity to study Reiki with her." - Vivienne, Melbourne
"Thank you Deanne for such a beautiful 2 day experience. For me my intention was to really understand myself and to find some grounding stability around that. I not only received all of that but so much more...a true sense of joy and self love. You create such a safe and loving space for true exploration. You are the person I have been searching for to explore this modality and I'm so thankful for that. The timing couldn't have been more perfect." - Paula, Melbourne
"Deanne's Reiki course has helped me to have have a deeper understanding on how I can manage 'energy work' and integrate it with the Bodywork I am doing. Most importantly, if you're after guidance on what your life purpose is, if you're after deeper understanding of who you are, pursuing self growth, Reiki is the course for you. Deanne's approach is to let you 'experience it' rather than give you a fixed structure which I find more comfortable. I've received a lot and am very grateful for Deanne's offering." - Michelle, Melbourne 
"Truly grateful for Deanne's workshop. It was honest, sincere and really opening. Opening of the mind, learning so much, expanding prior knowledge and understanding. Opening of the heart chakra within myself as well as the energy of others. And an opening of my own energy within - accepting and believing in myself and my power to heal, connect and feel energy in my body and my environment. The workshop was small, making it feel safe and I was able to open up and feel vulnerable. I as able to accept and receive healing energy to practice my truest intentions for myself and others. Deanne's guidance, mentoring and pure vibrant spirit is amazing. Thank you." - Natalie, Melbourne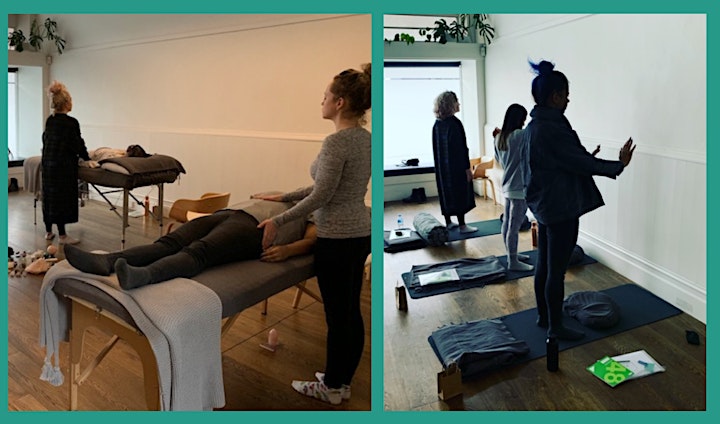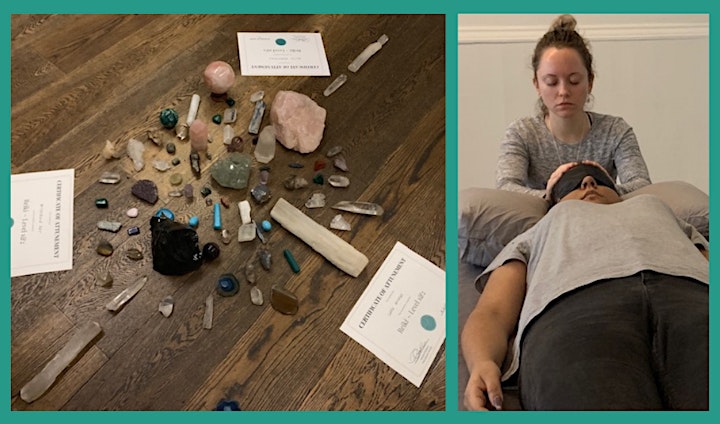 Organiser of INTRODUCTION TO HEALING with Deanne Mathews | 15 SEPT 2021
Deanne believes the relationship that matters most is the one we have with ourselves. Her varied and deep body of work is grounded in the commitment to helping individuals cultivate a deeper knowing of who they are, and with this, an essential pathway to lead a life that is more soulful, honest and loving.
Deanne has also established her own healing practice in Melbourne that is dedicated to the teachings of grounded spirituality. She offers personal and practical guidance for navigating life with clarity, empowerment and optimism.
Further to her personal approach, Deanne founded Self Love Woman - a space holder for deep transformation. Empowering women to embrace their value, know their truth, and own their voice. And live a life that matters.
Her highest value is growth, meaning you will often find her outside her comfort zone where she feels most alive.
If you have a desire in wanting to explore richer parts of yourself, come along to one of her workshops and learn how to access your deepest wisdom, foster self trust and acceptance and embrace your wholesness. 
For more information on healing, visit www.deannemathews.com
For more information about self love events, courses and programmes, visit: www.selflovewoman.com