Description
NOTE: You will need to have some traffic coming into your website before you can begin running tests and optimising for growth.

This is not a talk on how to gain initial traction/traffic (although this will be touched upon).

---
Over the last few year's there's been a fundamental shift in the way tech companies grow.
It's a common misconception that big companies such as Atlassian, Canva or Buffer must have spent millions on marketing to acquire their customers – but like all startups, they started from the ground up with zero marketing budget.
So how did they build traction and scale?
Enter the growth marketer.

Growth marketing (or "hacking") has become the defacto term for a new marketing approach that lives at the intersection of data, product and marketing.

This new breed of marketers focus on developing a scalable and repeatable method for growth to build a self-perpetuating marketing machine that is able to reach millions.

Join us on the 18th of October as Anna Cheng, AP of Growth at Spaceship guides us through the differences between traditional digital and growth marketing and how you can set yourself up for success in your product and its growth in the market you're tackling.

On the day Anna will be covering:
Difference between digital and growth marketing
Growth marketing strategy
Growth marketing tools
Come along for an introduction to the techniques necessary to unlock scalable and repeatable hockey stick growth as a growth marketer or entrepreneur.


---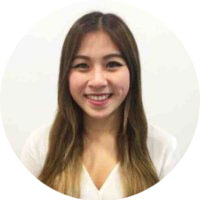 Anna Cheng is currently leading Growth at Australia's fastest growing Fintech startup, Spaceship.

Since December, Anna has helped Spaceship acquire over 40,000 signups and more than $100m in Funds under Management (FuM).

Since age 19, Anna has had experience as a Growth Marketing instructor at Academy Xi, a Growth Hacker at Uprise and as a founder of Foodi. She has also spoken at numerous events across Australia.

Anna has previously been the instructor at Academy Xi's Growth Marketing course as well as a regular speaker/contributor to Growth Hackers Sydney.