Introduction to gamification in training and development

Wednesday, 15 October 2014 from 12:30 pm to 1:30 pm (AEDT)
Event Details
Introduction to gamification in learning and development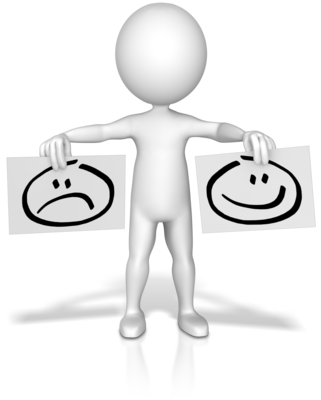 Want to engage your learners with game-concepts, but aren't sure where to start? Start here...
Gamification is the application of game mechanics into non-game environments to improve the user experience and engagement. It's been around for decades in the form of sales contests, loyalty programs and tiered VIP programs - but in training and education, the focus is on sparking internal motivators, not just providing external ones.
Elements such as celebrating achievements, rewarding participation and introducing new content and challenges that are relevant and achievable can build learners' confidence and desire to progress. This session will provide an overview of gamification techniques to increase learner motivation and retention.
The session covers:
Overview of what is gamification and why it is important 
How gamification can be used to motivate learners 
Examples of gamification
Join us on 15th October
Join us for a webinar on Wednesday, 15th October 12:30 PM to 1:30 PM (AEDT). Seating is limited to the first 50 respondents.
Who should attend?
Learning and Development professionals, Primary, Secondary and Tertiary educators, VET practitioners and Instructional Designers who want to learn more about gamification and think about alternative ways to motivate their learners and staff.
Meet the presenters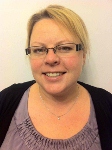 Melanie Worrall
Melanie is the Director of The Klevar Group, who specialise in the use of technology in learning and development. She has worked in learning and development for over 13 years and has worked on a number of emerging technology projects, including peer assessment using LMS tools and Augmented Reality. She holds a MBA, Master of Philosophy, Bachelor of Education (Education and Training of Adults) and a Bachelor of Arts. Melanie is passionate about learning in all its forms. She is a bit of a geek and loves working with technology.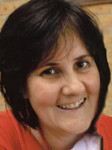 Natalie Denmeade
Natalie has found her niche in life is technology and education. Her specialist areas are Moodle Learning Management System, Mobile Computing, Web Technologies, and Indigenous Perspectives. She has recently managed two National VET eLearning Strategy projects that explored mobile learning and Google Web Apps. In these projects, Gamification elements were used to motivate disengaged learners. Natalie promotes a constructivist approach to learning and is interested in researching how eAssessment tools can transform traditional Assessment methods. Her recently published 'Moodle for Motivation Tool Guide' has been distributed widely as a very useful tool to promote diversity in eAssessment based using gamification strategies.
Natalie's background includes Project Management, TAFE Teacher/Moodle Admin, Wide Area Network support & IT training for NSW Health, Web Design, and partnerships with Indigenous families and communities.
Organiser
Klevar is a learning and education company who specialise in the application of technology to achieve successful outcomes for learning and education.
We do this through our unique model that outlines our approach to achieving innovative, stable, sustainable outcomes.
We provide consultancy, project management, educational design and research as well as content development, front and backend technical solutions. Our approach is to consider the evidence base for solutions balanced with future proofing activities to ensure relevance for the future.