Learn more about Family Therapy in this 1 day Zoom seminar with Sydney's most sought-after therapists Jacqueline McDiarmid.
About this event
Date:Friday 18th June 2021
Time: 9.30am-3.30pm
PD Points: 6
This is a live training event delivered via Zoom
Are you an individual or couples Therapist who would like a better understanding of what family therapy is, how it works and the basic concepts of family therapy?
Family therapy requires a very different skill set than individual therapy. The sessions are set up differently and the Therapist must have good systemic skills to contain all the various personalities, conflict, perspectives and presenting problems.
This one-day course, presented by Jacqueline McDiarmid, one of Australia's most experienced and knowledgeable Family Therapists, will help individual and couples therapists answer the following questions:
What are the key differences are between individual and family work?
When is it appropriate to refer clients for family work as opposed to doing individual work?
What presentations do Family Therapists typically see and how do they work with those presentations?
How do you set up and structure a family therapy session?
What would I need to be be aware of when it comes to setting up the contract for family therapy work?
How to I manage all the different personalities?
What skills do I need to do family therapy work?
What training and qualifications are needed to pursue a career in family therapy?What association should I belong to?
What personal attributes and skills make a good Family Therapist?
The focus of this course will be on Systemic Theory – in particular Post Milan concepts. Learning will be by case presentation, group discussion and activities.
This one-day course will suit Therapists wanting to learn some systemic family therapy skills, those who want to know how to set up family therapy sessions and those who just want a better understanding of what family therapy is and how it works.
"When I teach Masters' students in Family Therapy, many of them struggle with the with the active stance of an interventionist approach. They comment that they have to "un-learn" previous ways of working with clients – they all walk away with new skills to use across all types of work they do." - Jacqueline McDiarmid
Outcomes
You will learn the difference between individual work, couple work and family work.
You will learn how to set up family therapy sessions – how to manage intake and who to invite to sessions.
You will learn how to engage clients and keep the sessions balanced.
You will learn how to set up the contract for the work, take and store notes, how to manage communication between sessions and boundaries.
You will learn when it is appropriate to refer clients for family therapy.
You will gain an understanding of the different types of family presentations.
You will learn how to structure family therapy sessions so they are contained and well managed.
You will learn how to manage various personalities and perspectives in the room.
You will learn systemic theory and be introduced to genograms, circular questions, hypothesizing, re-framing and summarizing.
As well as systemic ideas, you will gain an understanding of what other knowledge you must have to work with different family therapy presentations.
You will gain an understanding of the stance and personal attributes required to do family therapy.
You will be introduced to common pitfalls in this work.
You will gain an understanding of qualifications required, association memberships and current post graduate course options.
This seminar is interactive and there will be plenty of opportunities to ask questions in a safe and supportive environment.
Read what others have said about Jacqueline McDiarmid's Training Seminars
Earlybird price (Ends 3 June 2021) $220+GST
Normally priced at $290+GST
This Seminar will be conducted viw zoom and a link will be sent to all participants in advance.
Date and time
Location
Refund policy
Organiser of Introduction to Family Therapy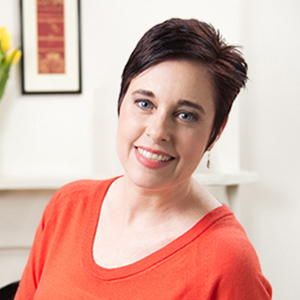 Presenter Jacqueline McDiarmid MCFT, B.Couns., Dip. Psych, is the Director of the Sydney Couple and Family Specialists, a private practice in Sydney and the Director of The Couple and Family Training Centre where she runs professional development training sessions and a mentoring program for those who wish to work in couple and family therapy. She currently lectures in the Masters program at the Jansen Newman Institute and guest lecturers at various universities. Jacqueline is well known for her work with couples and families and is passionate about offering clients the opportunity to experience a safe and productive place to work with well trained Couple and Family Therapists. Jacqueline is a Clinical Member of the Family Therapy Association of Australia and a Clinical Member of PACFA.