Introduction to facilitating online

Thursday, 12 March 2015 from 12:30 pm to 1:30 pm (ACDT)
Event Details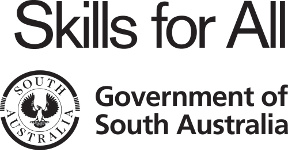 Introduction to facilitating online
Want to facilitate online but don't know where to start or wanting confidence?
Facilitating online sessions requires practice and if you are new (or haven't started yet), it's difficult to know where to start. It's important to gain confidence and understanding that the skills you have in face-to-face can be applied online and there are lots of ways to engage your participants/learners.
Melanie has been facilitating webinars for many years and has put together a session to help you get started and build confidence in online facilitation.
Join us in exploring online facilitation and get some hints and tips for getting started!
The session covers:
How to move away from a presentation style to an engaging style of online event
The different things to think about when facilitating online
Hints and tips for choosing methodologies to engage your participants/learners
Join us
Join us for a webinar on Thursday, 12th March, 2015, 12:30 - 1:30 pm ACDT
Who should attend?
VET practitioners, Instructional Designers, course developers and Managers who want to learn more about how technology is being used to engage VET students.
Meet the presenter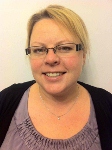 Melanie Worrall
Melanie is the Director of The Klevar Group, who specialise in the use of technology in learning and development. She has worked in learning and development for over 13 years and has worked on a number of emerging technology projects, including peer assessment using LMS tools and Augmented Reality. She holds a MBA, Master of Philosophy, Bachelor of Education (Education and Training of Adults) and a Bachelor of Arts. Melanie is passionate about learning in all its forms. She is a bit of a geek and loves working with technology.
Organiser
Klevar is a learning and education company who specialise in the application of technology to achieve successful outcomes for learning and education.
We do this through our unique model that outlines our approach to achieving innovative, stable, sustainable outcomes.
We provide consultancy, project management, educational design and research as well as content development, front and backend technical solutions. Our approach is to consider the evidence base for solutions balanced with future proofing activities to ensure relevance for the future.