Description
Decision making can be very difficult. Most people are not formally introduced to decision methods at any point in their education or life, and when they face decisions with multiple conflicting objectives, many uncertainties, where numerous alternatives have the capability to achieve the same outcome, the result can be the expression of mental biases and unclear thinking.
Decision Analysis is an application of the knowledge from the field of Decision Science intended to bring clear, structured thinking to strategically difficult decision which must be taken in the face of uncertainty. Come Lunch and Learn with Adrian Sikorski from Decision Frameworks give an overview of Decision Quality and see an example application from the Oil and Gas industry.
Who Should Attend: Decision makers of all kinds should attend - CEOs, Executives, General Managers, Asset Managers, Strategic Advisors, and Anyone who wants to improve their capabilities when it comes to making complex decisions in the face of uncertainty.
About Adrian J. Sikorski (Senior Decision Analysis Consultant)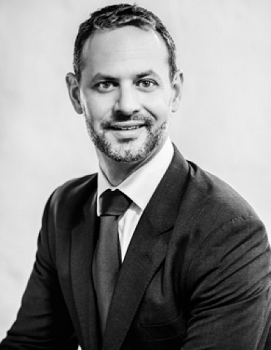 Adrian Sikorski is an engineer with wide experience in applying decision making, analytic and problem solving techniques. He consults, facilitates and trains organizations using his experience in decision analysis, project economics, strategy development, development planning and commercialization. With his degree in Engineering from Colorado School of Mines, Adrian worked as an engineer and commercial professional in the international upstream oil and gas business for 14 years before specializing in decision making in 2016. His experience ranges across the entire upstream: exploration, appraisal and production through to downstream LNG, whole sale gas markets and distribution. Adrian holds a Master in Petroleum Business Management from the University of Adelaide. He is member of the Society of Decision Professionals, Society of Petroleum Engineers, Society of Petroleum Resource Economists and the Petroleum Exploration Society of Australia.
Decision Frameworks
Decision Frameworks is a unique decision analysis training, consulting and software firm with offices in Houston, Texas; Calgary, Canada; Washington D.C. and Frankfurt, Germany. Founded in 1999, Decision Frameworks uses a team-based, multi-functional approach, incorporating software as a key enabler, to bring practical decision framing and analysis to management and asset teams around the globe.
About Hub Australia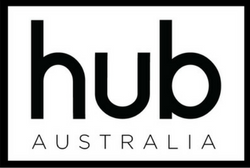 Hub Australia is Australia's largest network of coworking spaces for growing small businesses. With beautiful spaces, business learning and wellness events, and flexible memberships, Hub provides workspaces that love people.
Newsletter
When registering for any Hub events you will be added to our newsletter for updates and events. You can unsubscribe at any time.