Introduction to Book Making with 3-8 Year Olds - Mini Course T3 2016

Saturday, 27 August 2016 from 9:30 am to 3:00 pm (ACST)
Event Details
Introduction to Bookmaking with 3-8 Year Olds
Mini Course
Facilitated by Marilyn Hayward and Katie Ashmead
This Mini Course has a specific focus on working with 3 - 8 year old writers in
Kindergarten and Early Years of School.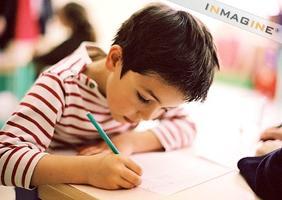 Early Childhood Educators understand that young children bring with them a wealth of literacy understandings and competencies as they begin Kindergarten and Reception. The Book-making approach to literacy values and honours children's prior learning, their cultural competence and their dispositions for learning. It uses these to drive learning deeper and to create a culture of thinking, talking and noticing about books. It values the intellectual quality of mark-making as an essential component of being a writer.
A book-making approach not only sees children from this competent lens, it empowers children to see themselves as competent writers. The approach challenges pedagogical practices that see children as empty learners; who are needy because they know so little.
Early childhood educators throughout South Australian Kindergartens and Early Years settings have caught onto the power of this approach. It engages children in language and literacy, motivates them to become deeply involved in their learning and also excites educators when they see children learning to their potential. 
BYO Lunch on Saturday 27 August 2016

Morning/Afternoon Tea provided
Please note: registration for this mini course is for 3 sessions:
Saturday 27 August 2016 - 9:30 - 3:00pm
Thursday 15 September 2016 - 4:30 - 6:30pm
Thursday 3 November 2016 - 4:30 - 6:30pm
Please email Lisa Burman directly if you are a full time student who wishes
to participate in this mini course.
Please note: payment is only by credit card via Eventbrite. Tax invoices are provided immediately should you require reimbursement from your site. Invoicing manually is not available.
Save
Save
When & Where

Immaculate Heart of Mary School
95 East St
Brompton
Adelaide, South Australia 5007
Australia

Saturday, 27 August 2016 from 9:30 am to 3:00 pm (ACST)
Add to my calendar
Organiser
Marilyn brings a wealth of knowledge, expertise and experience to Lisa Burman Consultants. She has led the learning of Early Childhood Educators in South Australia and in New York City and is currently Co-President of EChO (Early Childhood Organisation SA). Marilyn believes that every child is born a competent learner and is a powerful advocate for in depth project-based learning with young children, where they are supported to explore big ideas.
Marilyn facilitates workshops and Professional Learning Projects that focus on her interests of inquiry-based project work, playful pedagogies, nature-based learning and literacy. She is one of the lead consultants for the 'Bookmaking Literacy Approach' with children aged 3-8.
Katie began her career in England and has been working in Adelaide for over 12 years.  She is experienced with a diverse range of skills.  Having implemented Writers Workshop with a bookmaking focus for Reception (Foundation) to year 3 children over a number of years she is passionate about creating opportunities for playful and powerful learning for children in their first years of school. In partnership with Marilyn Hayward, she has facilitated the Introduction to Bookmaking mini courses for Lisa Burman Consultants since 2014. These focus on the Bookmaking pedagogy with three to eight year olds.   For the last two years Katie has facilitated the Bookmaking Inquiry group and has coached teachers on implementing book making into their sites.  She has also welcomed many educators into her Writing Workshops so they can observe and feel the power of this pedagogy first-hand.  
Katie is understanding of the challenges teachers face both as newly qualified and long term teachers and believes that every child matters. Katie facilitates professional learning in Writers Workshop, Reading Workshop and leads teachers in professional dialogue.