Introduction to Action Learning

Tuesday, 20 February 2018 from 7:30 pm to 8:30 pm (AEDT)
Event Details
Introduction to Action Learning

A free online Zoom event running Tuesday 20th February from 7:30-8:30pm (Melbourne time)

Come join this free online Zoom event in preparation for the 4 week online program titled "Action Learning for Change Leaders and Intrapreneurs".

This free 1 hour online Zoom event will cover:
What is Action Learning?

What are the 4 Dilemma's of Organisational Change? And why do they matter?

The structure and learning plan for the 4 week online program
Sounds interesting - Can you tell me more about the 4 week online program?
The 4 week interactive online Zoom program will see you:

Learning the origins and varieties of Action Learning (eg. British, American and hybrids)

Developing options for setting up Action Learning project teams

Exploring real case studies to deepen your understanding for how to successfully implement action learning within your own context
 The program will run on the following dates:

Week 1 - The Origins - Tuesday 6th March 2018 - 7:30-9pm (Melbourne time)

Week 2 - Setting up Project Teams - Tuesday 13th March 2018 - 7:30-9pm (Melbourne time)

Week 3 - Case Study Present Backs - Tuesday 20th March 2018 - 7:30-9pm (Melbourne time)

Week 4 - Review and Action Planning - Tuesday 27th March 2018 - 7:30-9pm (Melbourne time)
By the end of this program you will have:

A plan for how to implement Action Learning in your context

Ideas for improving satisfaction and performance, productivity and effectiveness in intact work teams

Developed an understanding as to why the world is in-between paradigms and why it matters
All participants of the 4 week online program will recieve a free copy of Bob Dick's latest e-book "Action Learning: Using Project Teams to build Leadership and Resilience".
Who are your Facilitators?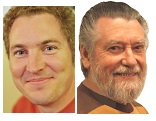 Bob Dick, an independent Brisbane-based educator, facilitator and consultant whose reputation in these fields is based on over 45 years of experience. Bob is respected internationally for his work with Action Learning and Action Research.
Andrew Rixon is the founder of Babel Fish Group and is one of Australia's leading Open Space Technology practitioners and has gained global experience in working with organisations, within Australia and internationally in the UK, USA, Europe and Asia-Pacific for over a decade. With a PhD in complexity science, Andrew also holds an appointment with Swinburne Business School in the area of Entrepreneurship and Innovation.

Those of you who are familiar with Bob and Andrew will know that their style is casual and participative, processes robust and learnable, and documentation clear, readable and practical. Their workshops are characterised by an integration of theory and practice, with equal emphasis on the development of skills and understanding. The processes and models used to help others learn are those which they regularly make use of in their own work.
Organiser
Babel Fish Group is a boutique management consulting company specialising in Leadership and Change.