About this Event
Coffee from Antigua is perhaps Guatemala's best-known and most celebrated and, as such, typically attracts higher prices than coffee from other regions. In 2000, Antigua received a Denomination of Origin to recognise the region as distinct, and to prevent other coffees from being marketed as Antiguan.
The Antigua Valley is nestled between three giant volcanoes – Agua (Water), Fuego (Fire) and Acatenango. Of the three, Fuego is the only one still active. On our last two visits, we were in town when the volcano erupted, adding some chaos (in the short term, the ash can stick to the leaves of coffee trees nearby and prevent the trees from photosynthesising), but ultimately providing mineral-rich ash for Antigua's soil. This volcanic matter helps the soil retain its moisture, offsetting the region's lower rainfall.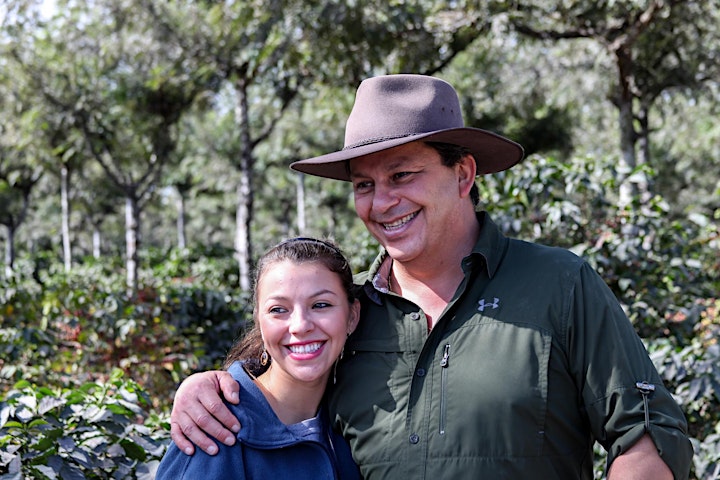 The Zelaya Family
We have been purchasing Genuine Antiguan Coffee from the Zelaya Family every year since we opened the doors to our roastery at Melbourne's Prahran Market in 2009.
The Zelaya family operate four coffee farms in Antigua; Santa Clara, Puerta Verde, San Agustin and Juaja. They also own and manage a farm called Carrizal in New Oriente. These farms are scrupulously well-managed—from the careful selection of varietals planted to the way in which the coffee is dry milled and prepared for export.
We will be showcasing two exceptional micro-lots from Santa Clara and Puerta Verde. You can read more about these two coffees below.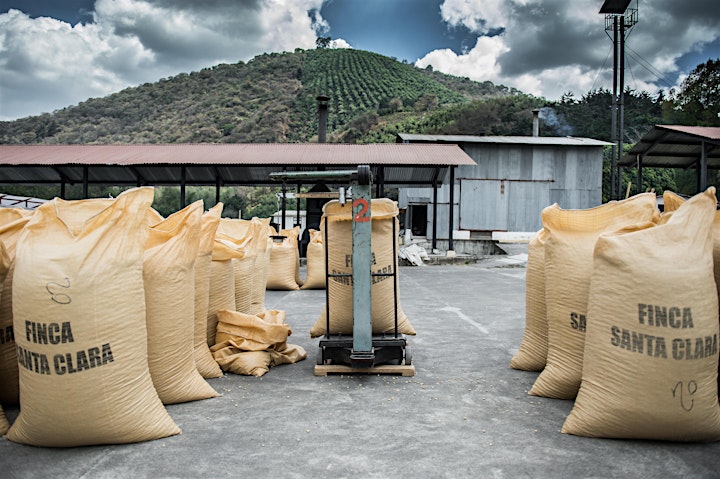 Santa Clara
Finca Santa Clara is ninety hectares in size and is located on the fertile southern slopes of the Volcán de Agua, in the Antigua Valley, at 1,600–1,830 metres above sea level. The farm has been managed since 1988 by Ricardo Zelaya, the fourth generation of the Zelaya family to have produced coffee at Santa Clara.
Santa Clara Estate is home to both a wet and a dry mill where coffee from all of the Zelaya's farms (including Puerta Verde) are processed. These mills give Ricardo and his family complete control over quality from picking through to export. This micro-lot from Santa Clara is 100% gesha variety.
There is a lot of confusion about this highly sort after coffee variety. Several genetically distinct plant types can be traced back to the lush forests of Ethiopia have been given the name gesha. This particular gesha is from Malawi and produces notably smaller cherries than it's Panamanian cousin. While Malawi gesha is still highly sought-after, it does not fetch such high prices as the record-breaking Panamanian gesha variety.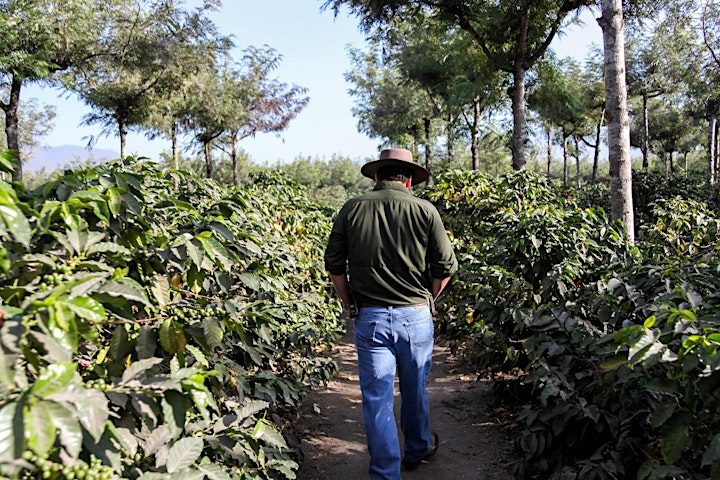 Puerta Verde
The name, which translates to 'Green door' derives from Puerta Verde's unique position in the magical Panchoy valley. Home to rich volcanic soil, plentiful water and (accordingly) some of the best conditions for growing coffee in the region.
Since acquiring Puerta Verde in 1999, the Zelaya family replanted most of the farm's 39 hectares primarily with Caturra and Bourbon varieties. However, they set aside eight hectares which over time have been planted with more unusual, unique and revered varieties, such as Villa Sarchi, Bourboncito and Java. This lot is made of 100% Java variety.
Java receives its name from the island of Java in Indonesia, where it was brought to from Ethiopia by a Dutch botanist in 1928. Today the Java variety is highly sought after for its floral, complex cup profile.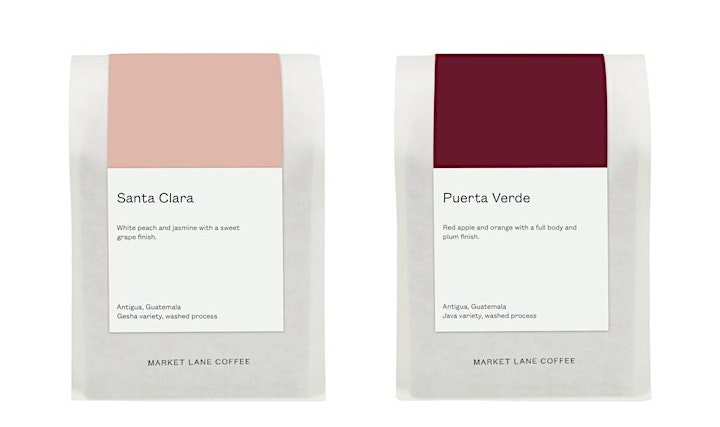 To coincide with this event, We will be selling 150g bags of Santa Clara Gesha and Puerta Verde which will be available to purchase from Paramount Coffee Project on the 12th of december and throughout the following week while stock lasts.
If you are interested in joining us, please register below to secure your spot. The $5 payment we have asked for is a donation towards a charity - the Santa Clara foundation in Guatemala, where we support local children's education with the money collected at our cuppings! You can read more about it here.