Join Nikon School lecturer and Videographer Yuhki Murayama for a 3-part online course getting started in Videography.
About this event
Nikon School lecturer Yuhki Murayama will be running a 3-part online course where you will learn how to get started in videography whilst becoming more familiar with your Nikon Z camera.
Split across 3 consecutive weeks, come away from each weekly session with an array of new knowledge about your Z Series camera and getting started in Videography.
In the first two sessions you will learn about the basic button layouts as well as a deeper intro into each of the video settings that your Z series is capable of. Finally, we'll bring everything together in the 3rd and final online session and teach you how to export your videos in Final Cut Pro to explore basic the video editing skills.
This course will run through some key tips/steps in setting up your new or existing Z camera system so you're able to walk away with some new-found skills to use and to get the most out of it. Plus, there will also be some time to ask any questions you might have too.
Please note that this is a three part course, running over three dates on Wednesday 15th, Wednesday 22nd and Wednesday 29th June.
Purchasing a ticket means that you are enrolling in all of the 3 modules across the 3 listed dates above.
Recommended for: for the Beginner wanting to get started in Videography using your Nikon Z Series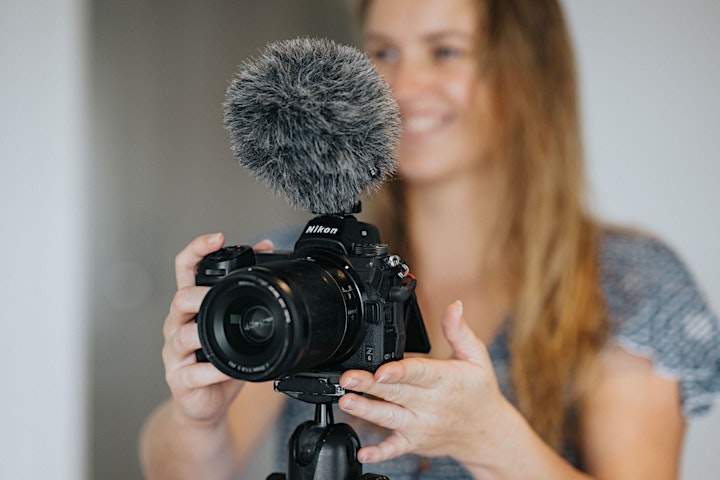 Images by Yuhki Murayama
Topics Covered/What you will learn
Basic understanding & overview of the Z camera system (Z 6 will be demoed).
Video settings
File Formats
White Balance
Focus Modes
Exposure
What other equipment you might need for video
Tips to remember when shooting video
Exporting & ready for post processing (editing)
Basics of Final Cut Pro
Course dates and Timings
Wednesday 15th June (6.30-8.30pm AEST)
Introduction/Overview: 6:30pm~6:45pm
Z System Overview: 6:45pm~7:10pm
Setting up your Z for video: 7:10pm~7:40pm
Choosing frame rates & files types: 7:40pm~7:50pm
White Balance: 7:50pm~8:00pm
Auto Focus Settings: 8:00pm~8:15pm
Questions/feedback/closing: 8:15pm~8:30pm
Wednesday 22nd June (6.30-8.30pm AEST)
Introduction/Overview: 6:30pm~6:45pm
Shooting with your Z: 6:45pm~7:05pm
Audio when filming: 7:05pm~7:25pm
Exposure: 7:25pm~7:45pm
Other gear to use when shooting video: 7:45pm~8:00pm
Things to remember when shooting video: 8:00pm~8:15pm
Questions/feedback/closing: 8:15pm~8:30pm
Wednesday 29th June (6.30-8.30pm AEST)
Introduction/Overview: 6:30pm~6:45pm
What to do with your newly shot footage: 6:45pm~6:55pm
Starting with FCPX: 6:55pm~7:05pm
Importing your footage: 7:05pm~7:20pm
Trimming Clips: 7:20pm~7:40pm
Transitions: 7:40pm~7:55pm
Adding Titles: 7:55pm~8:10pm
Audio & Effects: 8:10pm~8:30
Questions/Feedback/Closing: ~8:30pm
What to Bring
Bring anything to take notes if you wish to do so. Any questions you might have about your Z system. (Hopefully we answer them throughout the session).
Course Inclusions
Online training/guidance on setting up your Z camera system.
Online course by professional photographer & Nikon School Lecturer Yuhki Murayama
Please note: A Zoom link will be provided via email within a few hours of each weekly event commencing. Please check your spam folders if you do not see an Eventbrite email in your inbox.
Nikon Australia strives to host inclusive, accessible events that enable all individuals to engage fully. To request an accommodation or for any inquiries about accessibility, please contact school@mynikonlife.com.au.