About this Event
Part 1: Generating Sketch Ideas in Lockdown
Most great sketches start as tiny little idea kernels before becoming a full-fledged, hilarious sketch. This workshop is about finding, creating and cultivating those idea kernels!
Comedian and writer Melissa McGlensey will draw on skills and techniques from The Second City, UCB, Reckless theater and more for generating and developing sketch comedy. In this session, students will learn to
1) Generate comedic ideas
2) Explore and expand these ideas into sketchable premises.
The aim is for everyone to leave the workshop with several developed ideas that they can write up for the following week.
Part 2: Punch Ups and Polish
For Part 2 of this course, the class will reconvene a week later to read, workshop and feedback the sketches born of the idea kernels from Part 1.
Students will have the benefit of both peer and instructor punch ups, feedback and encouragement. They will leave part 2 with an improved understanding of the sketch writing process, as well as a sketch (or sketches) that are polished and ready to be staged or even filmed!
Teacher Bio:
Melissa McGlensey is an American comedian currently residing in Melbourne, Australia. She has studied and performed improv with theaters all across the world including Second City Chicago, the Upright Citizens Brigade Theater (LA & NYC), Reckless Theater (NYC), The Improv Conspiracy (Melbourne), Laugh Masters Academy (Sydney and Melbourne). A graduate of the Harold Ramis Film School program at Second City, she is also one of the founding members of The Shrews, Chicago's only all-female improvised Shakespeare troupe.
In Melbourne, Melissa is a company member of Soothplayers: Completely Improvised Shakespeare and the director of Completely Improvised Potter. She also writes and performs stand up and sketch comedy. When not studying, teaching or performing comedy, Melissa is a contributing writer for Reductress and Comedy Wire. You can also see her writing in The Huffington Post, The Betoota Advocate, The Mighty, Today.com, The Onion's Former site StarWipe and more. You can keep up with Melissa by following her on Twitter at @OhHeyMeliss, at Facebook.com/OhHeyMeliss or going to melissamcglensey.com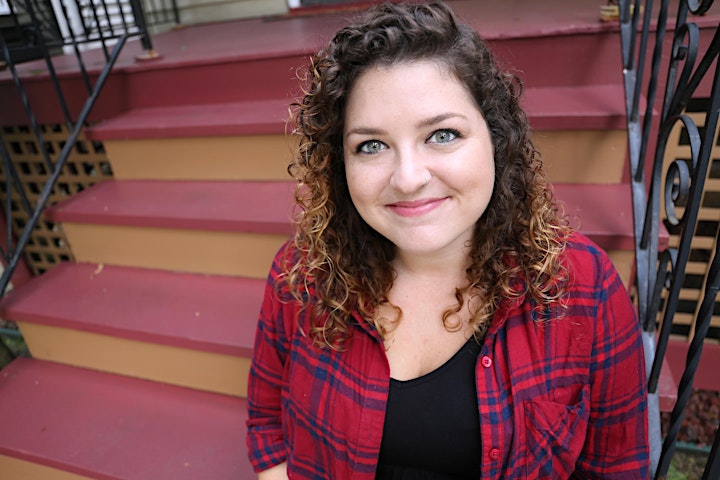 10 August and 17 August (Monday)
Two (2) Mondays - 6 pm to 8 pm (2 hours)
Things to know and prepare:
Duration: 2 hours
Wear: Comfortable shoes and clothing (including pants!)
Space: Find a quiet place where you can stand and a small space to move around in.
Device: Our online classes are optimised for desktop, laptop or tablet (mobile phones can sometimes have audio issues but if you've used yours successfully before, go ahead). We deliver our classes through Zoom and it would be ideal for you to download the app and ensure that it's always updated.
Writing Tools: Pen and paper / Laptop - whichever you prfer writing with
Where: You will be emailed a video conference link prior to your event.