Description
At a Glance
Do you spend your workdays sitting in front of Excel? Do you want to move up the value chain? Do you want to be a data scientist?
In this one-hour session, Hugh will show you how to solve two very common business problems with ease, using cutting-edge tools from the world of data science. He'll also give you a road-map of what data science skills are most desirable, and how to go about gaining them. To illustrate, he'll use examples using a dataset of real Australian tax returns, mobile phone payments data from East Africa, and the investment returns of hundreds of Australian superannuation funds.
What You Will Get
This 1 hour introduction will be a tour of why learning data science will improve participants' lives.

How we get things done before and after learning the right tools.

You will gain access to our member only discussion forums where you can share learnings, challenges and thought leadership with other innovation enthusiasts

You will gain access to exclusive Collective Campus alumni events, including opportunities to connect with both established and emerging startups

You will become a part of the exclusive Collective Campus community

You will receive ongoing thought leadership and case studies as they happen to keep abreast of the latest happenings relating to enterprise innovation
Pre-Requisites
Where To From Here?
What To Bring
Pad and pen
The right side of your brain
Group Bookings
Contact the team at info@collectivecamp.us or (03) 9996 1257 to enquire about group bookings.
About The Instructor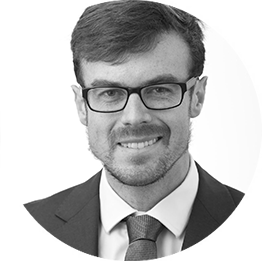 Hugh Parsonage studied mathematics and actuarial studies at the Australian National University. He has had roles in data science and data mining in both private consultancy and government, most recently with the Australian Taxation Office's Corporate Analytics branch. An avid user of R, Hugh is currently researching tax and consumption data to answer questions of government budget policy. He is also interested in betting markets, particularly their application to politics and psephology.
Organiser of Intro to Data Science