Description
Macedon Ranges Hotel is a fabulous venue, providing accommodation and conference facilities in the spectacular Macedon Ranges. It is centrally located for Victorian folk who want to drive to the event and only 30 minutes from Melbourne airport if you are planning to come from further afield.
This is NASAA's 4th annual seminar series - coinciding with our AGM and we are very lucky to have the following speakers including:
Major International presenters: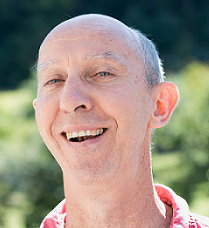 Dr Bruno Giboudeau who brings us Obsalim - a system from France that helps farmers collect observational data from their herds. His software can convert the sum total into action plans that will help nip health issues in the bud before they need major intervention
Rei Yoon is introducing Jadam Organic Farming - a system rooted in the traditions of Asia (Korean Natural Farming) and bolstered by modern science. It rigorously strives to lower the cost of production. It gives farmers the knowledge of how to make all inputs themselves, bringing back their sovereignty. Rei will explain how nature works and how all farming inputs should made based on nature's working. Most unique are Jadam natural pesticides and fungicides which can also be made by the farmers at a low cost. Director of Jadam and formerly a diplomat, Rei has given workshops in many countries.

National presenters include:
Terry Hehir - Founding Chairman of Organic Dairy Farmers of Australia, Dr Ashley Martin - Microbiologist, Chris Alenson - Soil Scientist & Dr Christine Jones.

Into Organics is a great way to build knowledge as well as meet your fellow organophiles.
NASAA will also be holding a Field Trip on Thursday 26th
If you would like to join us in visiting The Organic Mushroom Farm, Sutton Grange Organic Farm (Holy goat cheese) & Mt Alexander Fruit Gardens..... then hurry along and grab your ticket!


Our Program can be viewed by CLICKING HERE

We're very excited about these events and we hope to see you there!
For more details please contact:
Lee Mastus
08 7231 7703
lee.mastus@nasaa.com.au
To book accommodation contact:
Allison McKinnon
03 5426 4044
allison@macedonrangeshotelspa.com.au
To join us for a two course dinner @ $55 on Friday night in the Macedon Wine Room at 7pm please contact:
Sarah Fitton
03 5426 3030
sarah@macedonwineroom.com.au
Facilities are limited so to avoid disappointment...book ASAP!!