Into Organics Seminar - Friday 25th / Field Day - Thursday 24th October
Description
This is NASAA's 5th annual Into Organics seminar, being held in the scenic, popular, coastal town of Coffs Harbour, NSW.
Our conference facility, Pacific Bay Resort is a fabulous venue, providing accommodation and all provisions to boast a successful seminar and only 12 minutes from Coffs Harbour airport, for those coming from further afield.
Into Organics seminars are a great way to increase and share knowledge whilst networking among other industry representatives and this year, we have a fabulous line up of speakers for you!

Presentations offered, will broaden your knowledge in areas of marketing, eating & farming safely, soil health, climate change, water and environmental disasters. All key information into building a successful business, protecting your health and ensuring a safer, cleaner, more sustainable environment for our future generations.

NASAA is very fortunate to have presentations offered from the following speakers:
Key note speakers: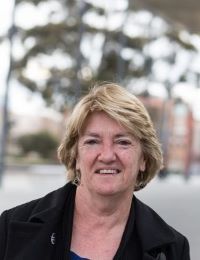 Professor Margaret Alston - founding member of Australian Women in Agriculture (AWiA), now a Professor of Social Work in the School of Humanities and Social Science. Awarded a Medal of the Order in 2010 for services to rural women and to social work. Margaret will present on her main research areas of gender, climate change, disasters and how we can prepare to manage these issues better for the future.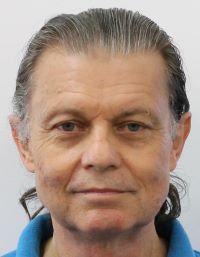 André Leu - International Director of Regeneration International, an organisation that promotes food, farming and land use systems that regenerate and stabilise climate systems, protecting our environment and society. André has over 48 years experience in all areas of agriculture from growing, pest control, weed management, marketing, post-harvest, transport, grower organisations, developing new crops and education in many countries.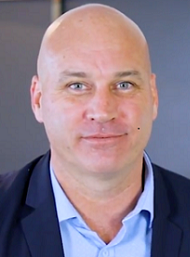 Chris Colbert - CEO of his company The Herbal Connection, currently certified with NCO. Chris speaks globally on business growth through his consulting business, Greenlight Co., providing a unique approach to sales, understanding buyer behaviour and strategies to take advantage of this understanding. Chris will explain the "4 Reasons" people buy and how you can leverage the "6 Pillars of Persuasion" to grow your business.

Guest speakers: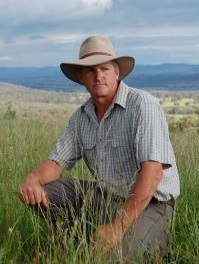 Glenn Morris - is the General Manager of FigTrees Organic Farms based at Inverell and Grafton. Glenn completed a Masters in Sustainable Agriculture from the University of Sydney where his thesis quantified the water holding capacity of humus. Glenn's presentation is based on his research in relation to climate stability, water cycling and will ultimately provide insight into creating thriving, healthy communities.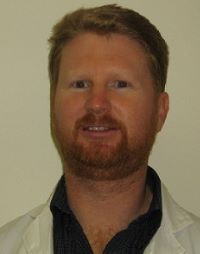 Dr Ash Martin - is the Managing Director of Microbiology Laboratories Australia, who provide world-class commercial microbiology analysis for agriculture, forestry and the environment. Ash enjoys helping to make soil management and compost production more sustainable by providing these tests and has a broad range of experience that gives him the unique ability to apply science to practical soil health problems.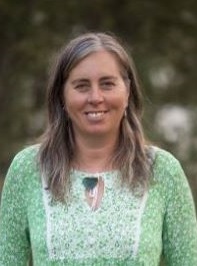 Kim Deans - is a Regenerative Agriculture coach with Integrity Soils, based in Australia. Kim has 30 years of experience in agricultural farm management, dryland and irrigated crop production, livestock production, farm business and financial management. An experienced coach, trainer and facilitator, Kim draws on training and personal experiences in regenerative agriculture and management of holistic, permaculture, farm business and self- development practices.
---
NASAA will also be holding a Field Day on Thursday 24th
Come along and join us in visiting Biodynamic Agriculture Australia (BAA) in Bellingen, for an interactive discussion on how biodynamic preparations are made and used, including a tour of the facility and the option to purchase products at a discounted price!
Following this visit, we'll stop for a quick bite to eat at the local Hearth Fire Bakery and then travel to paradise, for a visit of Kiwi Down Under Organic Farm (KDU) with Tom and Marguerite Hackett. KDU is nestled on 25 acres and is among the most beautiful, versatile, highly rated properties in terms of sustainability and health in Australia... and it's Biodynamic!
Don't miss out on a day of interactive fun... hurry along and grab your ticket!
Please note: Personal transport will be required to travel between site
Our Program can be viewed by CLICKING HERE
---
In addition to the seminar a buffet dinner has been arranged for 7pm at the Pacific Bay Resort, Bayside Bar and Grill restaurant. The two-course buffet dinner menu has been tailored to accommodate local certified organic produce in supporting our NCO operators.
DINNER TICKETS CAN BE PURCHASED BY CLICKING ON THE "TICKETS" BOX.

To book accommodation:



For more information please contact:
Lee Mastus on 61 8 7231 7703 or email: Lee.mastus@nasaa.com.au
We're very excited about these events and we hope to see you there!
Facilities are limited so to avoid disappointment...book ASAP!!