Description
This international workshop brings three world leading experts together to share their rich knowledge and practical experience in the field of vibration-based machine condition monitoring.
This workshop will cover topics including:
Basic signal processing techniques
Gear and bearing signal separation and enhancement
Techniques for fault diagnostics and prognostics
Condition monitoring of other components
State-of-the-art signal processing techniques and their applications for the diagnostics and prognostics of rotating machinery will be introduced and demonstrated with real examples.
This workshop will equip you with the required fundamentals and knowledge to move forward. It is a unique opportunity to interact with the world-renowned experts and establish connections with them as well as other researchers and engineers in the field.

Price includes coffee breaks, lunches, a complete set of notes (exclusive to the event) and a special event to celebrate Bob's 80th birthday and his achievements over the past 50 years.
For a copy of the program, click here.
For all enquiries, please contact mcmworkshop2019@unsw.edu.au

*Please note all ticket prices are in AUD
---

Key Presenters and Expertise


Emeritus Professor Robert (Bob) Randall - UNSW Sydney, Australia
Em/Professor Bob Randall is a world-recognised expert in the field of vibration. Bob has pioneered numerous signal processing techniques for machinery fault detection, diagnostics and prognostics, and has been regularly invited to give keynote talks and courses internationally. This is a great opportunity to have direct interaction with Bob – the vibration guru of this upcoming workshop.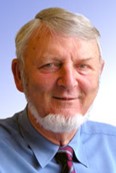 Professor Jerome Antoni - University of Lyon, France
Professor Jerome Antoni is very well known globally for his outstanding work on the topics of identification of sources and signal processing techniques for condition monitoring and diagnosis. Being an Associate Editor of Mechanical Systems and Signal Processing (MSSP), Jerome will share his valuable knowledge and experience with you in this workshop.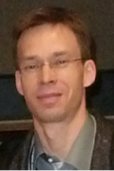 Dr Pietro Borghesani - UNSW Sydney, Australia
Dr. Pietro Borghesani, who has been working with Professors Bob Randall and Jerome Antoni for a number of years, is a very talented and active researcher in the field. Pietro is a member of the editorial board of MSSP. He will facilitate and contribute to this workshop alongside Bob and Jerome.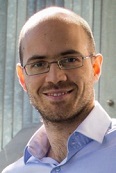 ---
Selected Topics
Our perspective on machine condition monitoring
Trends of modern machine condition monitoring
From machine dynamics to vibration signals
Vibration signatures and signal types
Fundamental and advanced signal processing
New perspectives on fundamental signal processing techniques
Advanced signal processing techniques
Signal processing techniques for specific machine components
Gears
Rolling Element Bearings
IC Engines
Emerging application areas
Wind turbines
Mobile and unmanned equipment
Fault simulation enabling data-driven methods
Prognostics