Description
International Women's Day is an important time for us all to come together to celebrate our achievements and continue to drive change to create a better, more equal world.
To celebrate International Women's Day, CommBank's Women in Focus are hosting events in a number of cities around Australia.
We believe that a collaborative effort is required in order to achieve gender equality. As we come together to celebrate, you'll hear from thought leaders and social change makers who are working hard to create lasting change across government, business, not-for-profits and communities.
This year, $20 from every ticket purchased will be contributed to the Women in Focus Giving Community, raising funds for programs that support women who face challenges accessing the opportunities they need to thrive, building their capability and confidence in three key areas: education, business skills and financial wellbeing. Through focusing on these areas, we believe we can make a lasting impact on improving the quality of life of women and girls and ultimately build stronger communities. We will share the details of the programs we'll be supporting through the Giving Community soon.
At each event, a panel of inspiring speakers – from board directors to community leaders – will explore some of the barriers women face and the work that is underway to break them down. You can read more about our speakers below.
We're much more powerful when we work together. We hope you'll join us as we come together to celebrate and hear from some of Australia's leading change makers this International Women's Day.
Speakers


---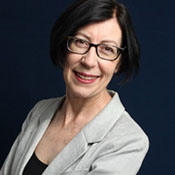 Catherine Fox
Award-winning journalist, author
Catherine Fox is a leading commentator on women and the workforce. During a long career with the Financial Review, she was deputy editor of Boss and wrote the Corporate Woman column; and she has published five books, including Stop Fixing Women which was awarded the 2017 Walkley Award for Women's Leadership in Media. Catherine's most recent book, Women Kind (with co-author Kirstin Ferguson), examines how female solidarity is rebooting the global women's movement. She is a member of several advisory boards, including the Australian Women Donors Network board.


---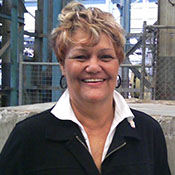 Millie Ingram
Treasurer, Wyanga Aboriginal Aged Care
Millie Ingram was CEO of Wyanga Aboriginal Aged Care Program in Redfern for 10 years before retiring in 2013 and is now Treasurer of the Wyanga Board. Born and raised on Erambie, an Aboriginal reserve in Wiradjuri country (Cowra) in central NSW, she has worked in Aboriginal affairs all her life at a community level and in government. Millie is a supporter of Reconciliation and an active advocate for her people on many community NGOs and government advisory agencies. She was a finalist for the 2010 International Woman of the Year for NSW.


---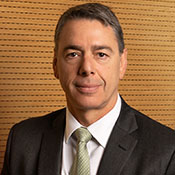 Robert Cutler
Chief Executive Partner, Clayton Utz
In his role as Chief Executive Partner of leading independent law firm Clayton Utz, Robert Cutler is committed to the firm's vision to be the leading Australian law firm embracing diversity and inclusion. Robert chairs the Clayton Utz Diversity Council and promotes diversity and inclusion outside the firm through various roles, including being a BoardLinks Champion and a Pay Equity Ambassador for the Workplace Gender Equality Agency. He has also been recognised by the peer review guide 'Best Lawyers' as one of Australia's best lawyers in litigation, ADR and public law.


---