Sales Have Ended
Ticket sales have ended
Thank you for your interest in International Women's Day 2018, Adelaide. Tickets are now sold out however you can still join the wait list and we can contact you if a ticket becomes available. If you have any questions, please email Teaghan Mills, teaghan.mills@cba.com.au
Sales Have Ended
Ticket sales have ended
Thank you for your interest in International Women's Day 2018, Adelaide. Tickets are now sold out however you can still join the wait list and we can contact you if a ticket becomes available. If you have any questions, please email Teaghan Mills, teaghan.mills@cba.com.au
Description
International Women's Day is an important time to come together and acknowledge our achievements, as well as highlight the important work still to be done to create a better world for women.
To celebrate International Women's Day, CommBank's Women in Focus are hosting events in capital cities and regional centres around Australia.
At each event we'll come together to fundraise and support community initiatives that empower women through education, business incubators and financial literacy programs. We'll be joined by inspiring speakers who are thought leaders in their fields, all working to build better communities.
United together, we believe we have the power to lift each other up, and make a lasting impact on improving the quality of life of women and their families.
Speakers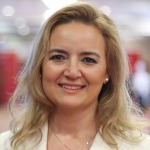 Marianne Perkovic BEc, MBA, GAICD
Executive General Manager, Commonwealth Private, Commonwealth Bank
Marianne has 23 years of financial services experience, eight of these with CBA. She holds several directorships across CBA's trustee boards and industry committees and is currently responsible for Commonwealth Private, CBA's banking and advisory offering for high net worth clients. In 2017, she was awarded the FSC Industry Contribution Award for her two decades of work across the industry. In 2013, she was a Finalist for Money Management's Female of the year.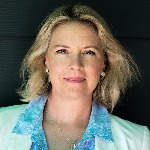 Julia Andrews
Executive Director, Regional Development Australia Central West
As a former research assistant observing a board table of (mostly male) senior government and industry officials, Julia recognised her own potential and was inspired to step up as a leader. Today, she is the Executive Director of Regional Development Australia Central West, a not-for-profit organisation committed to the economic development of the NSW Central West region. Working to realise the region's vision and potential, she has learnt to reject Imposter Syndrome, banishing it from her thoughts.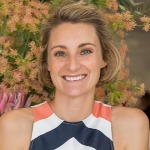 Pip Brett
Owner and Founder, igloo and JUMBLED
An accomplished retail business owner, Pip approaches her two stores, iglou and JUMBLED, with the same amount of passion and care. Recognising that disruption and online competition are impacting the retail landscape, she has responded by amassing a significant social media following who are drawn to her edit of beautiful imagery and products. She now has customers in major cities and regional centres all over Australia, accessing the same vibrant experience that is offered in-store in Orange.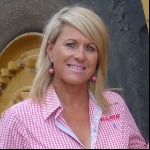 Rhonda Carpenter
Director, KLMR Civil
Rhonda is one of four female directors that own and operate KLMR Civil, an earthmoving company tackling major subdivision developments in Orange and the surrounding area. Working alongside two of her nieces and her sister, she has made her mark in a predominantly 'male' sector and is passionate about seeing the developments that her company builds from the ground up. She is proud to lead a business that turns paddocks into spaces that roads and homes can be built on.