International Women's Day Luncheon

Tuesday, 8 March 2016 at 12:00 pm (AEDT)
Event Details

What an incredible day... & what an incredible result!
This SOLD OUT International Women's Day 2016 luncheon raised almost $17,000 for m.a.d.woman foundation - nearly tripling the fundraising target for our inaugural event!  A huge thanks goes out to all who had a hand in making the day so amazing... You can read more (including a piece contributed by one of our panellists regarding #PledgeForParity via our BLOG), plus check out PHOTOS from the event HERE

We certainly hope to see you again for #IWD2017
If keen to be involved in our 2017 Melbourne event (whether as a sponsor, speaker,
prize donor, or simply to get in early for the best corporate tables/tickets in the house)
please email: events@thevenueshop.com.au
---
In celebration of International Women's Day

, please join us at this inaugural luncheon! This event is set to ignite your sense of passion & purpose!

Join with us for a celebration of women who lead, inspire & have overcome the most extreme adversity - b

e inspired in turn to move forward in your own business, family & community lives, by our amazing guest speakers.
We have secured the truly remarkable Turia Pitt as our keynote speaker, plus a high calibre panel of inspirational & successful women: including the 2013 Telstra Business Woman of the Year;  the Director of the Australian Ballet School & more...
This event includes delicious two-course lunch, beverages, entertainment,  take-away goodie bag & amazing door prizes! Plus a fabulous array of charity auction items with all event proceeds to benefit m.a.d.woman foundation: making a difference.
International Women's Day is all about celebration, reflection, advocacy & action. One thing is for sure, International Women's Day has been occurring for over a century - & is growing annually from strength to strength!
This event will also help change the lives of Australians in need with proceeds from this event to benefit the m.a.d.woman foundation. We will be funding a program to provide care packs for women & children facing social, physical, mental or financial disadvantage.
Event Details:
Date: Tuesday 8 March 2016
Time: 12.00pm arrival for pre-luncheon drinks & networking. Event concludes at 3.00pm
Venue: Peninsula, Shed 14, Central Pier, 161 Harbour Esplanade, Docklands
Cost: Individual Tickets: $107 | Table of 10: $950 | Corporate/Premium Table of 10: $1,300*
* A premium/corporate table of 10 includes premium location, company acknowledgement within event program, company acknowledgement on event page & company acknowledgement on thank you email to attendees.

**All prices include GST
*** Please note, that for online bookings a small booking fee applies. Alternative payment methods may be available subject to prior negotiation. Please email events@thevenushop.com.au for further information.

Limited tickets available!
So, banish your FOMO (fear of missing out) and purchase your tickets today!
2016 m.a.d.women luncheon, brought to you by:

---

Keynote Speaker: Turia Pitt
Turia was named Cosmopolitan's 'Woman of the Year' in 2013, shortlisted for this year's 'Young Australia of the Year' and the winner of the recent NSW 'Woman of the Year' Awards.  She is a philanthropist, burns survivor, motivational speaker, engineer and published author.
She has a double degree in Mining Engineering and Science and graduated with first class honours. She worked as a model before landing her dream job with Rio Tinto at their prestigious Argyle Diamond Mine and moving to Kununurra with her partner, Michael.
Their lives were turned upside-down when she was trapped by a grassfire in a 100 kilometre ultra-marathon in September 2011, and suffered burns to 65 per cent of her body.
In 2014 alone, she completed the Variety Cycle from Sydney to Uluru, the 20 kilometre Lake Argyle Swim and a section of the Great Wall of China. She is a passionate ambassador for Interplast, a charity that provides free reconstructive surgery to people in developing countries.
In 2014 she managed to raise almost $200,000 for this cause with a team of incredible women. In 2015, she will lead another group to the Inca Trail (Peru). She undertook her MBA last year, graced the cover of the Australian Women's Weekly, hopes to compete in an IronMan in 2016, is excited to have a family with her wonderful partner Michael and has aspirations to study Medicine. Her memoir 'Everything to Live For' was published by Random House in 2013.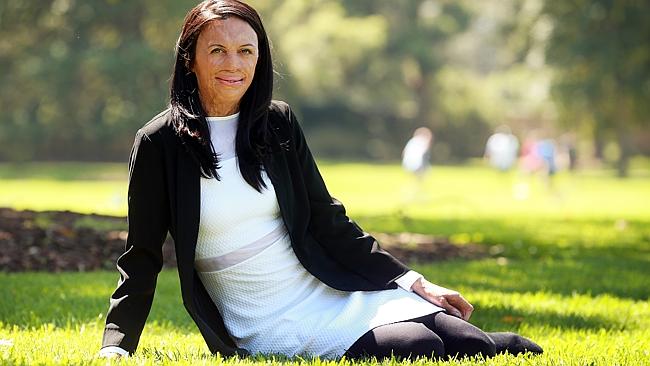 Panel Members
Sadhana Smiles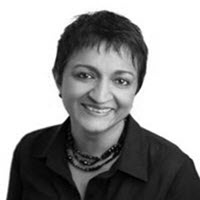 Sadhana is the Chief Executive Officer of Harcourts Victoria, the state division of one of Australia's leading and well respected real estate brands.
Being a woman CEO in the often male dominated real estate industry has undoubtedly brought out the very best of Sadhana. Her renowned wit, her inspiring personality, her acute ability to capitalise on a commercial opportunity, and her innate sense of being able to quickly identify issues affecting business performance, have earned Sadhana the respect and admiration of some of the most respected and admired leaders of the Real estate world in Australia today – and indeed many of those who work with her on a day to day basis.

So far, it's been the most rewarding position Sadhana has ever held. She leads a truly great and talented team of people who, like Sadhana, want to make a difference to the real estate industry. They engage with each other, openly, honestly and enthusiastically – just the way I believe humans should interact.
They've also being incredibly supportive of Sadhana winning the '2013 Telstra Victoria Business Woman of the Year' competition.
Sadhana beleives that the role of CEO of a high profile real estate firm like Harcourts and being awarded the title of '2013 Telstra Victoria Business Woman of the Year' are hugely symbiotic. Both give Sadhana an enormously respected platform. Both give her an enhanced voice. Both give her a valuable and rare window of time to share her beliefs and hopefully provide encouragement and passion for many others who are on a similar journey.
And Sadhana hopes to be able to use that platform, that voice and that window to promote the things she holds dear to herself and the guiding principles that have seen her win through – against the odds.
Sadhana is also the proud and very active founder of a not-for-profit organisation, "Links Fiji", set up to help create real change in women's health through education. She was recongised in 2007 for her contribution of women in franchising with the PricewaterhouseCoopers Franchise Woman of the Year award for Victoria/Tasmania.



Lisa Pavane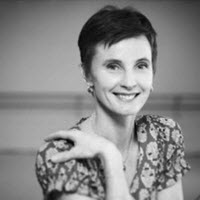 Born in Newcastle, NSW, a student of Tessa Maunder, Lisa joined The Australian Ballet School in 1978 and The Australian Ballet in 1981. Lisa rose swiftly to Soloist in 1983 and Principal Artist in 1986. In 1994 Lisa joined English National Ballet as Senior Principal. Lisa has appeared internationally as guest artist, including with the Boston, Kirov and Birmingham Royal ballet companies.  
Later, Lisa combined work in administration at ENB with further studies. Returning to Australia in 2001, Lisa freelanced and ran a Property Management business. In 2007 she joined The Australian Ballet School staff and in 2008 became the first graduate of the School's Vocational Graduate Certificate in Elite Ballet Instruction. In 2012 Lisa became Head of Student Training, was awarded a Churchill Fellowship and gained her Graduate Certificate in Professional Education and Training. 
Lisa commenced her tenure as Director of The Australian Ballet School in 2015.
Melina Schamroth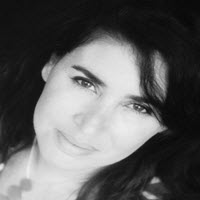 Social entrepreneur Melina Schamroth is in the business of "making a difference". Melina is the Founder and CEO of multi award-winning social enterprise m.a.d.woman, speaker and author and creator of the global Grateful in April campaign. m.a.d.woman is the winner of the National 2011 Telstra Business Award for being the most socially responsible business in Australia. Melina is continually finding innovative ways to motive and engage people. Melina's background includes 18 years working in journalism, communication, marketing and PR for a variety of global companies and leading organisations in Australia and New Zealand. These include top 100 companies, Government and not for profit groups.



Sally Arnold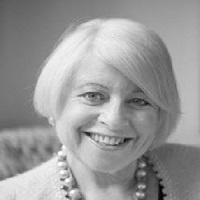 Sally is an award winning author, speaker and business coach who specialises in moving individuals and organisations out of stuckness. She is able to turn around challenges towards resolution and success through her innovative business Creating Encores.
Sally began her professional life as a flautist in New Zealand. And worked globally. She settled back in Melbourne and launched her own successful gourmet cookware shop, and was then headhunted by a Melbourne store to reinvigorate their home wares department.
Combining this business experience with her passion for the performing arts, she sought and won the coveted role of Head of Business Development at The Australian Ballet.
Fascinated by the successful mindset techniques of high-performing artists, she became aware of how well they could be translated into the business world to bring creative solutions to business challenges. She has also trained as a psychotherapist.
Sally's personal journey through enormous highs and challenging lows has been woven into the structure and learning in her book "Creating Encores", published in 2013 and launched in New York City in 2014. With regular speaking engagements in the US, the most recent at the Australian Consulate in NYC, Sally continues to grow her presence both in Australia and overseas.
Today, Sally's innovative and robust methodology underpins her coaching programs. She integrates her passion for performance excellence with her skills as a facilitator to unlock greater productivity and fast track success.
Sally's audiences and clients walk away feeling empowered, reinvigorated and inspired.


Thankyou to our sponsors! Their support ensuring this fabulous event...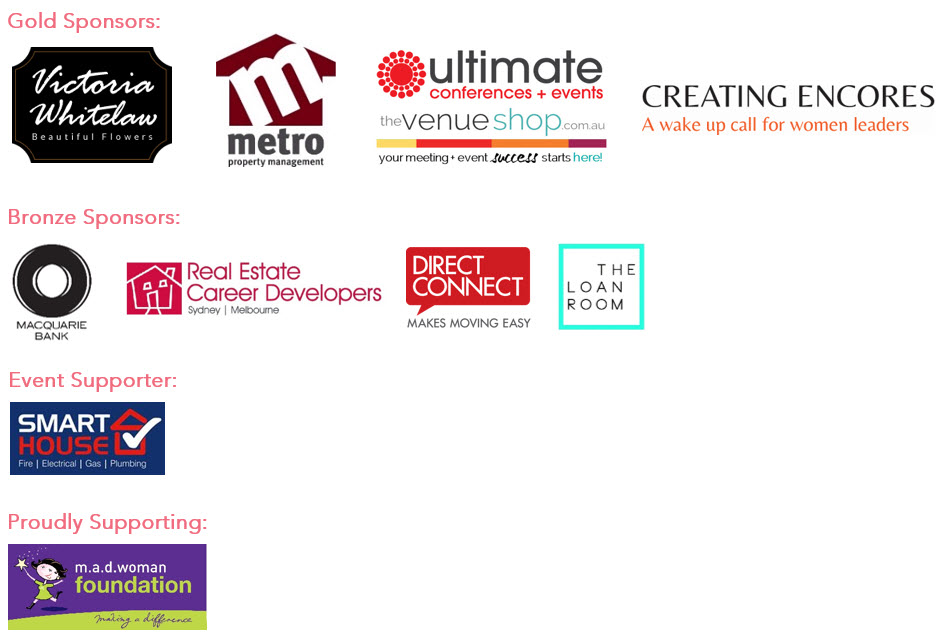 Thank you also to our Corporate Event Supporters!









#EventSuccess  #IWD2016  #MakeADifference  #OnlyMelbourne  #MoveAhead  #UltimateConferences #WomensDay


---
FAQs 
What are my transport/parking options getting to the event?

Self parking on Central Pier is available during this event at the special discounted rate of $10 per car. (please note, you must exit the car park by 4.00pm)
For additional parking, Etihad Stadium is a short distance away. Please refer to the Eithad Stadium website for parking rates > http://etihadstadium.com.au/getting-here/car/casual-parking
Southern Cross Railway Station is approximately a 10 minute walk. 
Where can I contact the organiser with any questions?
Please email either events@metropm.com.au or events@thevenueshop.com.au with any questions or dietary requirements that you may have.
Special Requests
If you have any special requirements, such as seating requests, please email either events@metropm.com.au or events@thevenueshop.com.au with your questions/special request.
Is my registration/ticket transferrable?
If you have purchased a ticket and need to tranfer the name to someone else, please email either events@metropm.com.au or events@thevenueshop.com.au to do so, no later than Friday 4 March 2016.
Do I have to bring my printed ticket to the event?
Please bring this along with you on the day.
What is the refund policy?
We request notice of cancellation in writing 10 days prior to the event date (not inclusive of the event date) for a refund. Cancellations made within five (5) days of the event may be considered for a refund under exceptional circumstances. Payments cannot be transferred to alternative events. Replacement registrants are welcome at any time and should be notified in writing to us.
Invoices and Receipts?
All registrants receive a confirmation email on registration. Tax Invoices are generated at the time of registration and are sent to the email address supplied. 
Changes
We reserve the right to make changes to the event date if registration numbers are not met. If this event is cancelled, you will be notified in writing and a refund will be made available to you.
At times the program of events may change. We reserve the right to make changes to a published program without notice, however, where possible notification of changes will be made.
When & Where

PENINSULA
Shed 14, Central Pier
161 Harbour Esplanade
Docklands, VIC 3008
Australia

Tuesday, 8 March 2016 at 12:00 pm (AEDT)
Add to my calendar
Organiser
Ultimate Conferences + Events | TheVenueShop
Your 'ultimate' FREE & unbiased total events resource!
Enquire, compare, book & review: any venue, any function, any location!
PLUS, team-building, speakers, suppliers & more… all in one place
Everyone knows that organising great venues & suppliers for any successful corporate or private event is dependent on being 'in-the-know' about the hits & the absolute misses. From the very beginning of your planning, the team at Ultimate Conferences & thevenueshop provide added value & extra insight to complement your event organising - there to support you all the way & covering off the aspects of your meeting or event you may not have even thought about. 
You only get one shot at organising your event. When the lights are on & the event is rolling, everyone is looking at you to make it a success. We know. We've been there . . .  
Work with people who actually know… who have real relationships & up-to-date information. Information you can trust from those who believe that your event success is the only option. So start your event planning each & every time with Ultimate Conferences & thevenueshop! 
"Your ultimate meetings + events start here... with our unrivalled connections"
Because we care! Fast turnaround & accurate, like-with-like presentation-ready information you can count on!
Our venue expert consultants extraordinaire will fast become your new BFFs: the "secret weapon" of the savvy EA… With the hassle-free convenience of 1 contact throughout, while you remain in total control
Best available rates guaranteed, plus claim your exclusive value-added offers & rewards*
Even if rebooking your favourite venues, remember our best rate guarantee! Not only saving you the time & stress, you'll never be disadvantaged booking via Ultimate Conferences & TheVenueShop.com
Metro Property Management
Metro's core business is property management; we understand property management better than many others & most importantly, we love property management!
Our clients choose to do business with us because they know us, like us & trust us.
Unlike the local real estate agents, Metro manages properties - here, there & everywhere!®. Clients love the one point of contact for all their property needs. In fact we look after properties in over 240 suburbs across Melbourne!
We research & understand the market all over Melbourne & have built alliances with numerous key investment companies & developers enabling us to provide you with relevant investment information. We are seen as the experts in this field.
Metro also has a specialised & dedicated leasing team. Their key role is to remain proactive & implement strategies which minimise vacancies, finds the best tenant for you & ensures that owners are kept up-to-date & informed.
We constantly invest in training & technology ensuring that you as an owner are represented by experts in their field. Leah Calnan our Director is in fact an industry trainer herself & views continual training extremely important to the self-development of each Metro team member.
Metro is your long term property partner - we are confident that we can exceed your expectations & look forward to establishing a long term relationship with you for many years to come.