Sales Have Ended
Ticket sales have ended
We can't wait to see you at our International Women's Day Lunch!
Sales Have Ended
Ticket sales have ended
We can't wait to see you at our International Women's Day Lunch!
We are pleased to invite you to a special luncheon in celebration of International Women's Day, raising funds for vulnerable African women.
About this Event
Welcome to our 2021 International Women's Day Luncheon hosted by Evelyn Clark from EVERLEND, in support of charity partner Just Peoples Organisation.
What to expect?
Engage in meaningful conversations with like-minded women whilst enjoying a two course fine-dining experience at the stunning Elwood Bathers, accompanied by champagne of course (because what's a lunch without some bubbles!)
We hope you leave feeling inspired by key note speaker Jacqueline Pascarl, full of gratitude (and good food!) and with some new like-minded friends or colleagues.
Charity Partner - Just Peoples
100% of event proceeds will support vulnerable African women to gain economic independence. Funds raised will provide job training and financial skills workshops and create a pool of funds for micro-loans so that newly trained women can start their own businesses.
At our event in 2020, funds raised supported 60 women in Uganda to start their own micro businesses and increase financial literacy within their community.
Our goal this year is to raise over $10,000 and triple our impact!
You can support the cause by partaking in our live charity auction on the day, purchasing a raffle ticket or donating directly.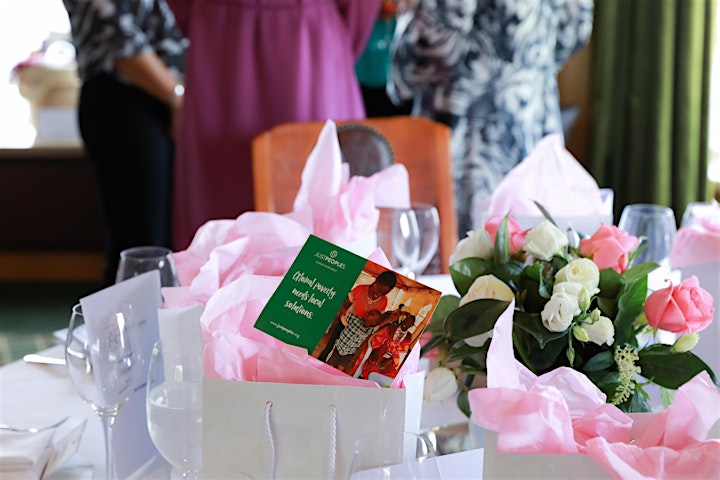 Guest Speaker Abstract - Jacqueline Pascarl
Every women holds the power to change the world - it is a tangible process between the hand, mind, heart and her gut instincts.
As females, it's time to stop being self deprecating, overly cautious or hesitant.
Not everyone can drive a truck in a war zone, or donate millions of dollars to charity, but our talents are many and we all have an opinion and an ability to express our beliefs or mould our children - never underestimate your own power and inner strength to achieve so very much in small and modest ways that all add up.
Be the final pebble in the one that changes that ripple into a tidal wave.
Event Details:
When: Friday 12th March, 12pm - 3pm
Where: Elwood Bathers - The Bay Room
15 Elwood Foreshore, Elwood VIC 3184
Transport Options:
Elwood Bathers is one of Melbourne's premier beachside event venues, conveniently located a short drive from Melbourne's CBD and minutes from St Kilda.
Public transport is limited, however, parking is available on site (both ticketed and free, limited off street parking).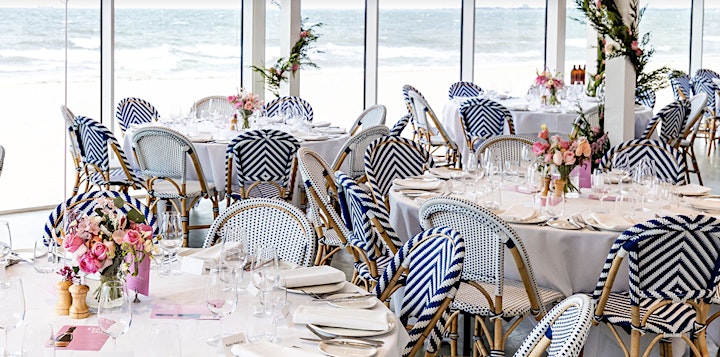 Event Partners:
Thank you to our charity partner, Just Peoples Organisation, major sponsor, Loan Market, guest speaker, Jacqueline Pascarl, and all other event partners, whom without, this event would not be a success.
Will my photo be taken?
By attending this event there may be photos taken and shared on social media. Should you NOT want your photo to be taken or shared please inform the organiser PRIOR to the event via email admin@everlend.com.au.