To celebrate women's achievements from all cultural backgrounds, showcase commitment to Women's equality and raise health awareness.
About this Event
Orana Support is hosting an International Women's Day Dinner, with fabulous guest speakers and much more;
2 Course Dinner
Wine on arrival
Guest Speakers
Network opportunities with people from all cultures
Gift bags to all guests
Lucky door prizes
Oprah- Think like a Queen. A Queen is not afraid to fail. Failure is another stepping stone to greatness.
Dress code: Semi formal
Please list any dietary requirements
Tables of 8 people (round table) Tickets sold individually and if you would like to reserve a table, please email me with your details.
For further information contact Maria Sutton E: maria@oranasupport.com.au
** RSVP TICKETS CLOSE 2ND MARCH **
Guest Speakers: Ambereen Khalid and Dr Asha Jacob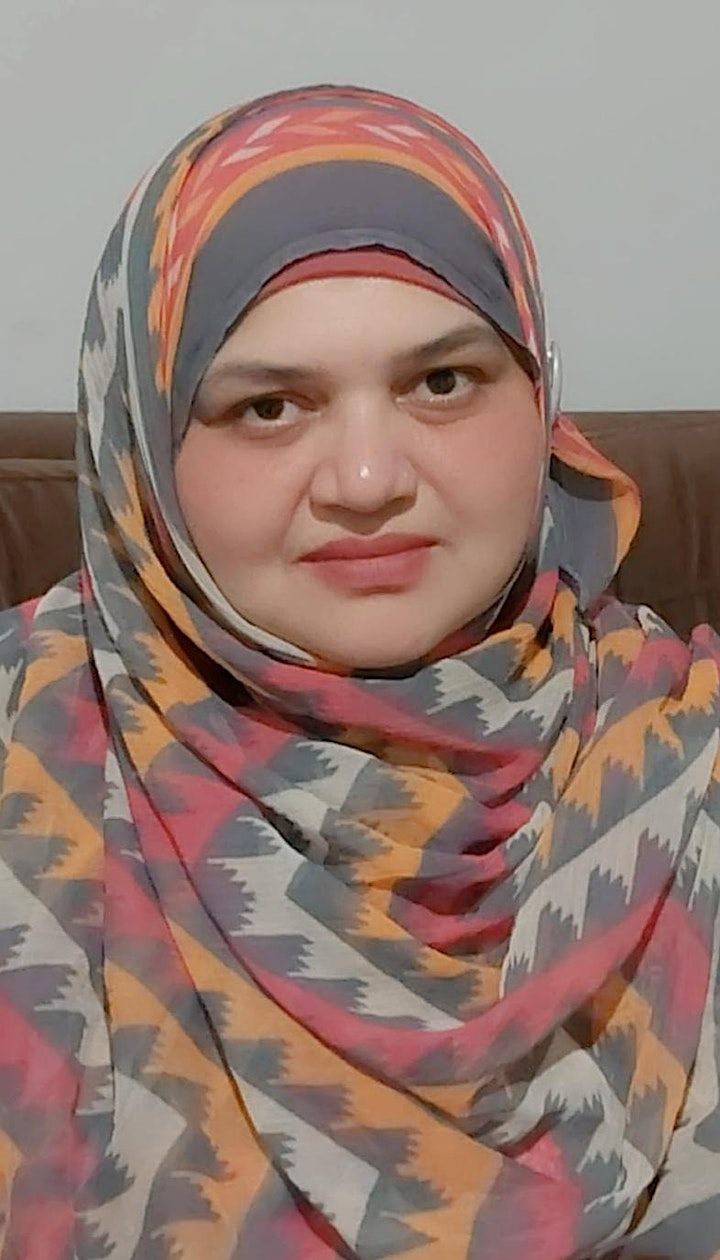 Ambereen Khalid
Ambereen Khalid is a born Pakistani. She is an Educator, a Trainer and a Leader. She is always persistent in achieving her goals and this is one of her keys to success. At a very young age, Ambereen lost her father and commenced her teaching career to support her family financially and morally. She has completed a Bachelor's in Computer Studies and a Master's in Economics and Finance. She moved to Sydney, Australia in 2011 with her husband and daughter. As a migrant on Student visa she experienced a life full of roller coaster rides beyond her expectations. Being a risk taker, she took extreme challenges in life and displayed resilience whenever life was tough on her. She started her journey in Australia with perseverance, dedication and tireless efforts. As a new migrant Ambereen worked as an Assistant Caretaker, retail assistant and was juggling work, completing a Master's in Accounting, household duties and a growing family. She moved to Dubbo in 2015.
She has always been passionate about teaching and progressed to achieve her long-lost profession. After completing her CERTIV Training and Assessment Courses she finally achieved her goals after 8 long years and is now a Foundation Skills and Employability teacher at TAFE where she is mentoring young brains and mature age students. She has also done volunteer work with Buninyong School as Community Centre. Assisting the Women's Group and new migrants with special needs in various courses, she also provides support to multicultural diverse group with ESL background with English language skills to enhance their access to and participate in further education, employment and being involved in the Australian community. She has always encouraged Women to participate in cultural projects and events to promote and celebrate the benefits of a vibrant and culturally diverse life.
Dr Asha Jacob
Dr Asha Liz was born in Nigeria to doctors of Indian extraction. Her early childhood was spent in Nigeria and the United Kingdom. Asha undertook her formal education in American International Schools of different countries in Middle East including Saudi Arabia, Oman and Bahrain. After she completed the International Baccalaureate program Asha attended medical school in Dublin, Ireland at the Royal College of Surgeons. During the time in Ireland,. Asha met her husband, Dr Sunil Jacob. Asha moved to Sydney, Australia in 2004. Asha worked in Sutherland hospital in 2005. Sunil and Asha moved to Dubbo in 2006. Initially, Asha worked in Dubbo Base hospital before changing career focus to General Practice. Asha has worked as General Practitioner since 2008.
Asha's interests at medicine include Paediatrics, Women's Health and Mental Health.