Description
International Women's Day (IWD) is a global day that celebrates the economic, political and social achievements of women, and reflects on how far women have come in their struggle for equality, peace and development. IWD also provides an opportunity to unite, network and mobilise funds to foster meaningful change into the future.
The National Pioneer Women's Hall of Fame is hosting an International Women's Day Breakfast and fundraiser on 8 March, with the inspiring Marguerite Baptiste-Rooke presenting around the 2017 IWD theme of Be Bold For Change.
The event will be a great opportunity to celebrate the achievements of women in Central Australia, network with new and interesting people, and enjoy a thought-provoking presentation alongside a delicious full buffet breakfast (vegans and vegetarians catered for) – all while supporting a great cause.
Our presenter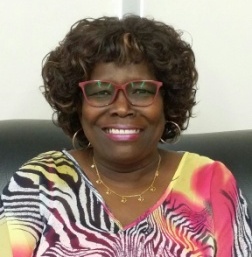 Marguerite Baptiste-Rooke was born and educated in the Seychelles Islands, and migrated in to Australia in 1989. Marguerite is the Manager of the Multicultural Community Services of Central Australia. Her work focuses on the settlement of newly-arrived migrants and refugees, and also coordinates migrant community groups, organises multicultural events, and promotes multiculturalism in Central Australia. In 2004 she received the Northern Territory Multicultural Affairs Award for her work and involvement with the NT multicultural community, and in 2013 was a finalist in the 'Fair Go' category of the Pride of Australia Medal. She is also featured in Sue Williams book 'The Outback Spirit', which tells inspiring true stories of Australia's unsung heroes.
Who are we?
Tickets sales for the event, which includes a full buffet breakfast catered by the Hilton, will go to the National Pioneer Women's Hall of Fame. NPWH is an Alice Springs based non-profit organisation and museum that is dedicated to preserving and celebrating the place of women in history for their special contribution to Australia's heritage. It was founded by Molly Clark of Old Andado Station in 1993.
Our charity partner
We will be also accepting donations for Share the Dignity on the day. Share the Dignity is a non-profit organisation that provides homeless and at-risk women with sanitary products to allow them a sense of dignity at a time when they need it most. We will be collecting donations of female sanitary products at the breakfast for our local Share the Dignity chapter.
Enquiries
For further information please email us in operations@pioneerwomen.com.au or call 8952 9006. If you prefer to buy your tickets in person, you can buy them at the National Pioneer Women's Hall of Fame at 2 Stuart Terrace between 10am-5pm Monday-Sunday.