The RACGP WA and AMA WA are delighted to invite you to attend the International Women's Day breakfast on Thursday 5 March 2020.
About this Event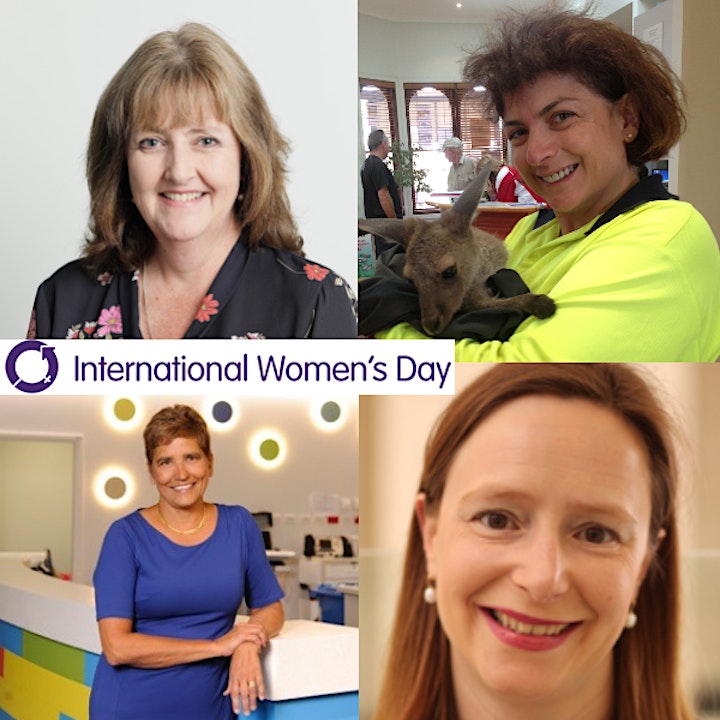 Join us and your peers for a sumptuous breakfast as we recognise the achievements of women in medicine as part of International Women's Day.
Listen to inspirational women who will share their stories and achievements in medicine . There will be an opportunity to interact with guest speakers and to connect with your colleagues and peers.
Know someone who would like to attend? Guests are welcome (yes, men too).
Panellists
Dr Olga Ward: Rural and procedural specialist GP
Dr Ward is a procedural GP in West Australia who maintains active involvement in rural and remote work through her regular clinics with the Rural Health Outreach Foundation. Olga has been a flying doctor, surgical GP and medical advisor with RFDS for 18 years. She mentors students and registrars in the RCS and RVTS.
Dr Jodi White: Head of Department, Forensic Pathology, Department of Health
Dr White is currently the head of department and forensic pathologist for the State Forensic Pathology and Mortuary Service at PathWest Laboratory Medicine WA QE11. Dr White has long held an interest in sudden and unexpected death in infancy and childhood, sudden cardiac death and Mass Disaster planning and presently sits on the State coronial ethics committee, DVI state committee and RCPA forensic advisory committee.
Prof Megan Galbally: Medical Co-Director for Women's Health
Professor Galbally is the Foundation Professor of Perinatal and Infant Psychiatry; a joint appointment between Murdoch University, University of Notre Dame and King Edward Memorial Hospital. Megan is also Medical Co-Director of Women's Health, Genetics and Mental Health and Director of Psychiatry at King Edward Memorial Hospital (KEMH). Her role at KEMH includes leadership across a diverse portfolio of state-wide health services.
Prof Desiree Silva: Co-Director, ORIGINS Project
Professor Silva is co-director for the ORIGINS Project and a professor of paediatrics at the University of Western Australia and Joondalup Health Campus. She has a strong interest in neurodevelopmental disorders with over 20 years experience in managing children diagnosed with ADHD, autism, anxiety and developmental disorders. Desiree has published widely in international journals, which include Paediatrics and Lancet Psychiatry and has spoken at the world ADHD congress.
Dr Mariam Bahemia: Specialist GP and RACGP Education Committee Chair (Panel Moderator)
Event details
Date: Thursday 5 March 2020
Time: 6.30–8.30 am (registration from 6.15 am)
Venue: Ambrose Estate, Wembley Golf Course, 200 The Blvd, Wembley Downs WA 6019
Cost: Complimentary
Please contact RACGP WA on 9489 9555 or email wa.events@racgp.org.au for further information.
Proudly sponsored by Avant Mutual.