Description
This year's theme for International Women's Day, #BalanceforBetter, is about recognising that gender balance is not a women's issue, it's a societal one.
You are invited to join The George Institute for Global Health, Jean Hailes for Women's Health and Franklin Women for a special breakfast discussion on what leadership, balance and the journey to getting there means for women in Australia.
Please join us at the #BalanceforBetter breakfast to hear stories from notable women leaders including Catherine Livingstone AO, Chairman of the Commonwealth Bank of Australia; Dr Stephanie Fahey, CEO of Austrade; Leanne Wells, CEO of the Consumers Health Forum of Australia; Melinda Cruz, Founder of Miracle Babies; and journalist Rae Johnstone as MC.
Limited spaces available – Proceedings begin 7.40am sharp.
Breakfast and networking opportunities available from 7.30am.


SPEAKERS:
Catherine Livingstone AO: Chairman of the Commonwealth Bank of Australia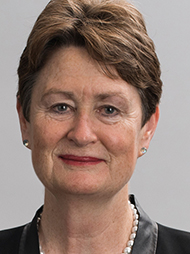 Catherine is a highly respected company director with extensive business and finance experience across a broad range of industries and organisations. Her executive career has spanned more than 22 years in which she held general management and finance leadership roles, including as the President of Chief Executive Women.
Catherine is currently Chairman of the Commonwealth Bank of Australia, and a director of WorleyParsons Limited, Saluda Medical Pty Ltd and the Australian Ballet and is Chancellor of UTS, and a member of the Industry Growth Centres Advisory Committee.
Dr Stephanie Fahey: Chief Executive Officer of Austrade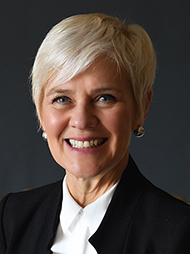 Dr Stephanie Fahey is the first female Chief Executive Officer of Austrade, the Australian Government agency responsible for promoting trade, investment and international education, and tourism policy, programs and research. Stephanie has over 30 years' experience both as an academic and executive working in Australia and overseas. Dr Fahey brings an international perspective to her work and a wealth of experience across business and academia.
Leanne Wells: Chief Executive Officer of the Consumers Health Forum of Australia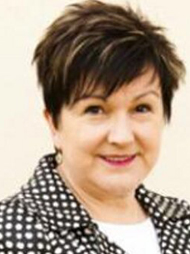 Leanne is the Chief Executive Officer of the Consumers Health Forum of Australia and brings a wealth of knowledge on female leadership thanks to her over thirty years' experience in health and social policy, program and service development. Leanne has held executive positions within federal government and in national and state non-government organisations.
Rae Johnston: Editor of Junkee and host of That Startup Show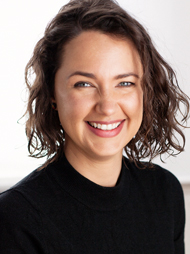 A proud Wiradjuri woman, Rae is passionate about Indigenous Science – a topic she promotes as a member of the STREAMS network and explores hosting NITV's children's series Rewired. With almost a decade of experience appearing on every national television and radio news program in Australia, Rae is a leading commentator on all things science, technology, video games and geek culture.
Rae is a part of the prestigious "brains trust" Leonardos group for The Science Gallery Melbourne, a Mentor with The Working Lunch program supporting entry-level women in STEM and an Ambassador for both St Vincent De Paul and the Australian STEM Video Game Challenge.
Melinda Cruz: Founder, Miracle Babies Foundation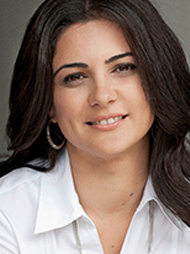 Miracle Babies Foundation was initiated and founded by Melinda Cruz in 2005. The incredible difference Melinda has made to thousands along with her impact as a successful female entrepreneur has seen her win numerous awards including the 2011 EY Social Entrepreneur of the Year and be a regular guest on radio, TV and speaker at national and international conferences. In 2013, she was inducted into the Australian Business Women's Hall of Fame.