A wonderful thank you morning tea for Wheatbelt WA volunteers hosted by Volunteering WA's Wheatbelt Volunteer Hub.
About this Event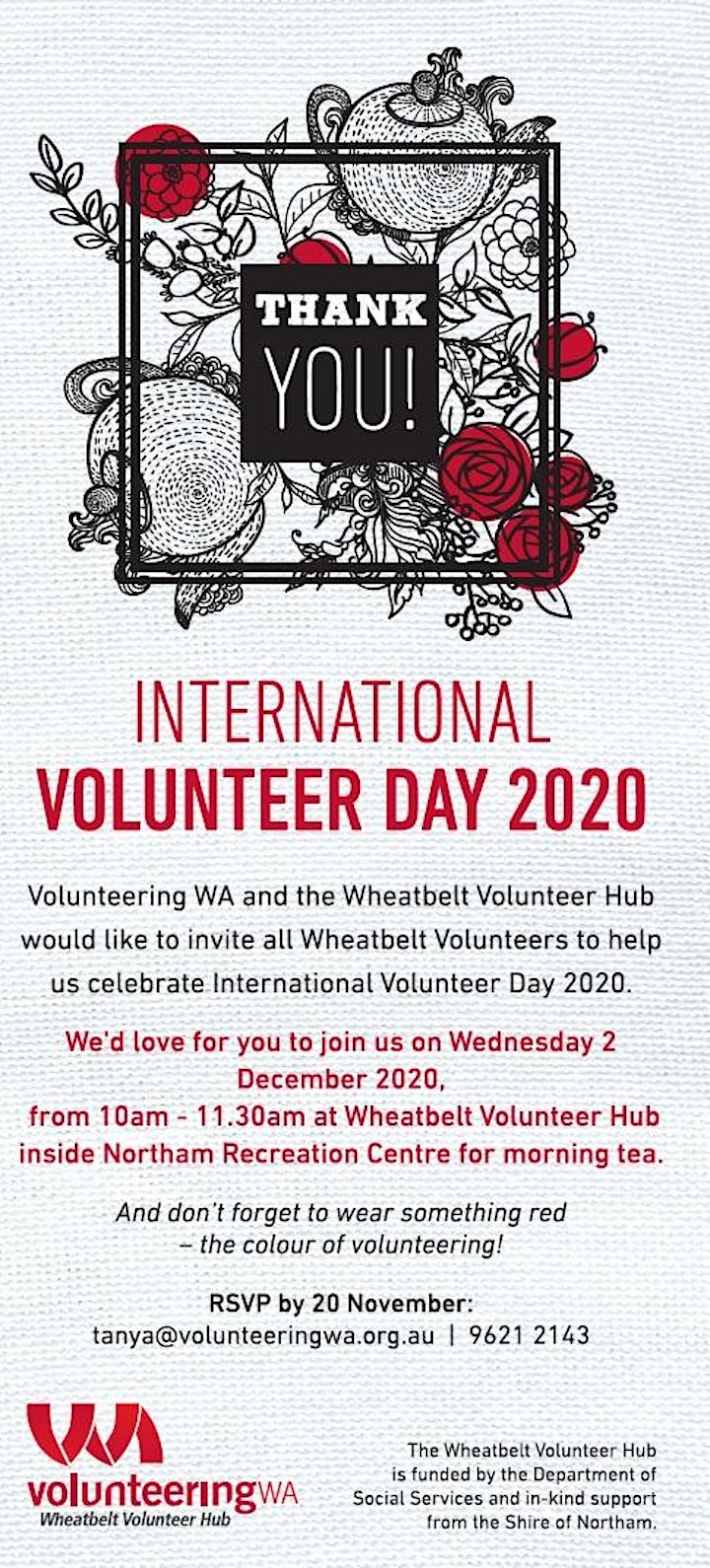 Volunteering WA and the Wheatbelt Volunteer Hub would like to invite all Wheatbelt Volunteers to help us celebrate International Volunteer Day 2020.
We'd love for you to join us Wednesday 2 Dec from 10.00am-11.30am at Wheatbelt Volunteer Hub inside Northam Recreation Centre.
And don't forget to wear something red - the colour of volunteering!
RSVP's are essential as places are limited by 20 November to
E: tanya@volunteeringwa.org.au Ph: 9621 2143
Each organisation can reserve up to ten (10) places for volunteers. Should you have more than ten volunteers wishing to attend please contact Tanya to discuss.
The Wheatbelt Volunteer Hub is funded by department of Social Services and in-kind support from Shire of Northam.