International Talk Like a Pirate Day
About this event
It's International Talk Like A Pirate Day and Captain Hellfire and his new crew are finally sailing back into port to celebrate!
Prizes for best dressed pirate and best dressed wench.
Sea Shanties & entertainment by Adelaide's premiere pirate band, Captain Hellfire and The Wretched Brethren.
Also along for the voyage are fantasy folk band Kazkariv and Aussie rockers Haystacks Calhoon.
It's gonna be one hell of a shindig shipmates!
Time to hit the rum and party like it's 1699!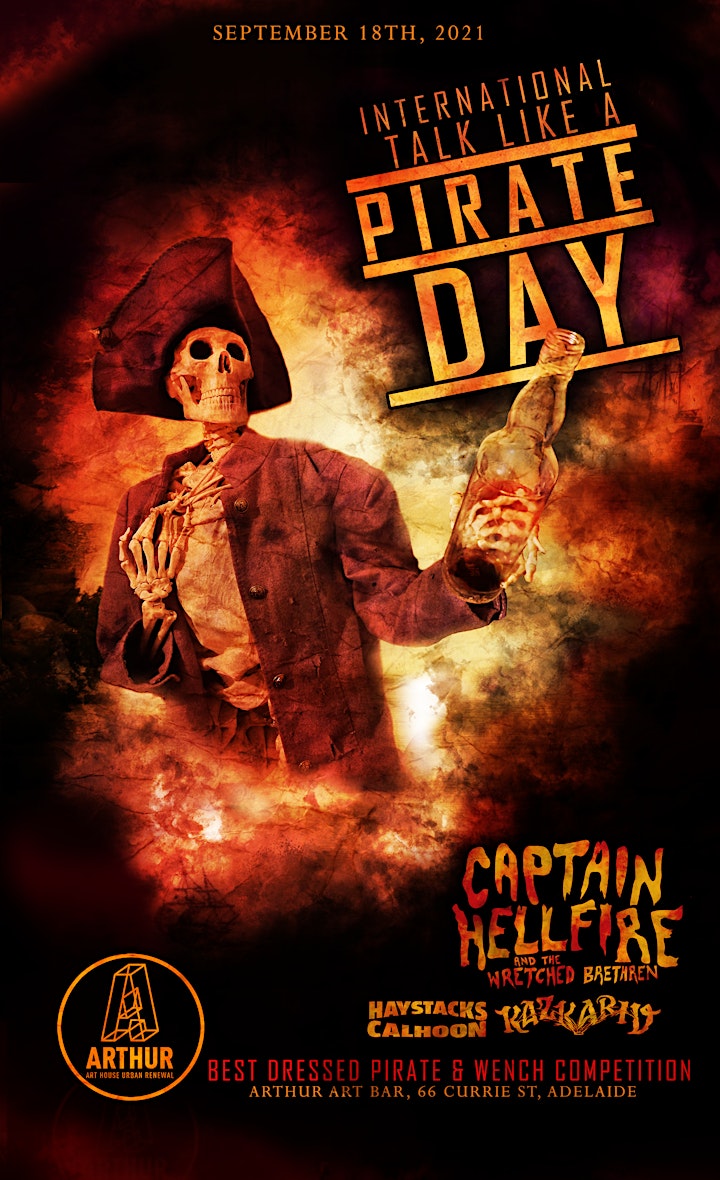 Organiser of International Talk Like a Pirate Day Party