International Symposium on Religion Journalism
Description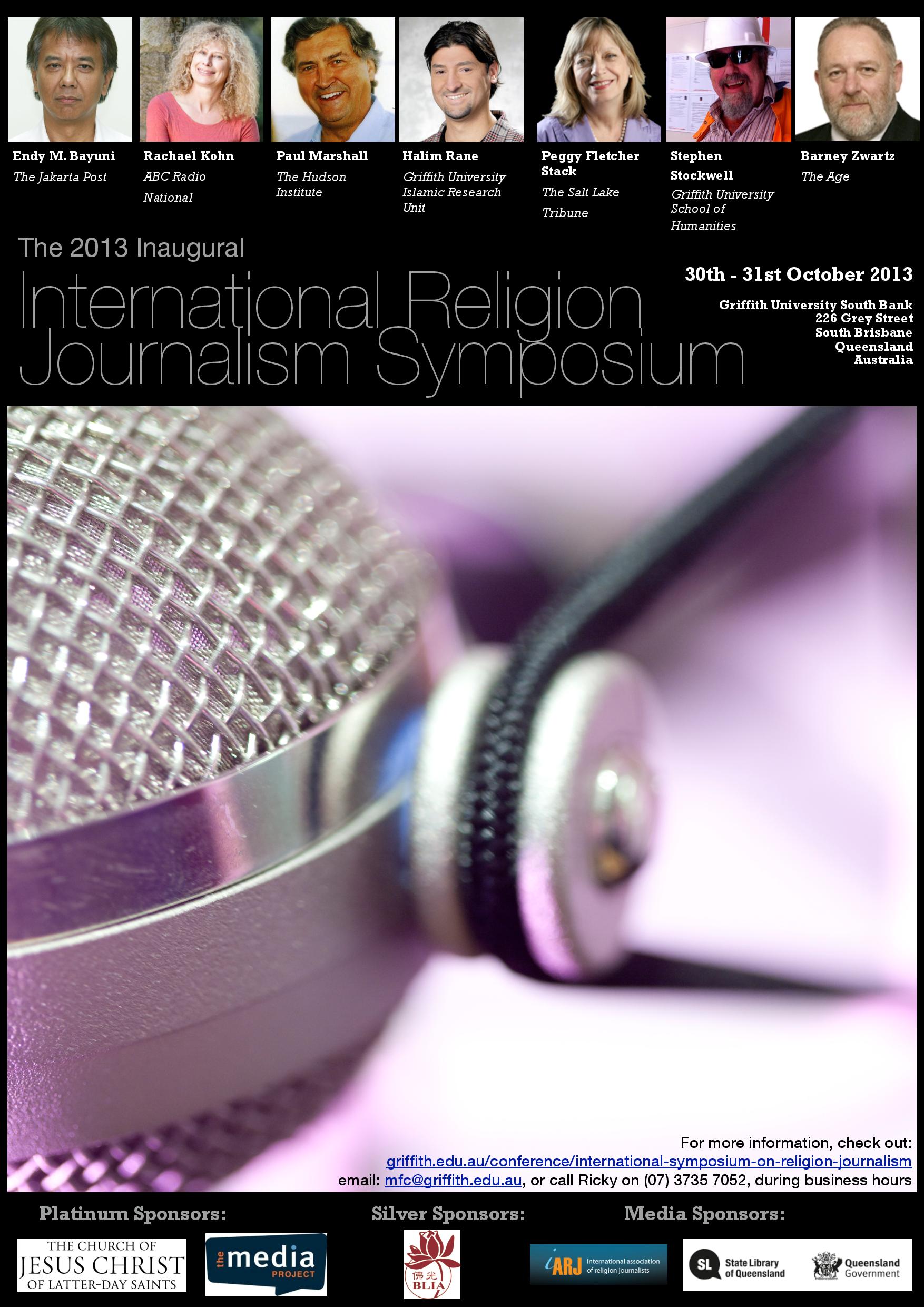 Organizer of International Symposium on Religion Journalism
Respect through understanding
The work of the Centre for Interfaith & Cultural Dialogue (ICD) is to foster respect for one another through deepening our understanding of one another. The more we understand one another's religious, cultural and philosophical perspectives, values and traditions, the better our ability to work together to strengthen our communities and overcome the challenges facing the world.
These challenges come in many forms: social, economic, environmental. To meet them, we need to reach across divisive differences and find ways to work together. In many parts of the world, pressing concerns are between faith or cultural communities. Yet in other areas, divisive social differences are between secular and religious institutions and perspectives.
Program Structure
Our work falls into four program areas:
Religion and conflict resolution
We investigate the role religious teachings can play in resolving intra- and interreligious conflicts and incorporate faith-based perspectives into our conflict resolution training.
Secular-religious dialogue and peace building
The unique setting of the ICD on a public university campus allows us to be a leader in facilitating dialogue between secular and faith institutions. We are strong partners with government, police, businesses and community service providers to help them better engage with the communities they serve.
Political and economic contributions of faith adherence
We facilitate scholarly discussions and studies on the public role of religious adherence in Australia and around the world.
Interfaith dialogue and cross-cultural collaboration training
We deliver practical skills development to community organisations, faith leaders and businesses.
History
The ICD has its roots back to 2002, with the establishment of the Griffith University Multi-Faith Centre. It was opened on the Nathan Campus through generous donations from various individuals and faith communities. It was envisioned as a venue where people from diverse faith, religious and spirituality traditions can deepen their understanding of their own faith and actively participate in interfaith dialogue, education and action. The change in name indicates a renewed commitment to meeting the challenges facing the world today by broadening our engagement to include secular and cultural partners, communities and philosophies. In this way, the ICD seeks to weave understanding, education, research and advocacy in interfaith and cultural dialogue towards a culture of peace in local, national and global contexts. We join with the efforts of many organisations and millions of people worldwide committed to building a world based on principles of peace, compassion, active non-violence, justice, human rights, intercultural respect, sustainability and spirituality.
Operating Principles
The Centre for Interfaith & Cultural Dialogue operates according to the following principles:
Recognition of the reality of religious and cultural pluralism in the world today.
Respect for the rights of participants to their own religious and cultural traditions and practices.
Promotion of dialogue between people of different religions, cultures and philosophies.
Working co-operatively towards a fair and just society – locally, nationally and globally.