Would you like to travel the world without necessarily having to book a flight or wait for holiday time?
About this event
About this Event
Hey, International Student,
Would you like to meet new friends who have interesting stories to tell?
Are you fascinated with different cultures and love to discover more about the world? Would you like to be part of this club and meet new friends who have interesting stories to tell? Travel the world in Sydney! We have many international students of the world represented right here!
I know many students missed their friends and families, felt isolated and could not travel anywhere because of this pandemic situation. This is a great opportunity to integrate and socialise with fellow students from a different country, learn about different cultures, and also improve communication skills by joining this group.
Join this fantastic, unique international students community and come along to the next event! Some of the upcoming events will include social drinks, international dinner nights casual cultural presentations, sharing personal stories and playing fun games, picnic etc.
--Show & Tell cultural presentation --
For this event please bring something along which represents the country you are from or a country you have visited, it could be an object, photo, clothes, something to taste, a map, musical instrument..you choose..and be prepared to tell everyone you meet all about it!!**
This event is organied by Australian Immigration Specialists. ( Helping international students and migrants to settle in Australia)
Get ready to broaden your horizons!!We look forward to meeting you!
Culture is the widening of the mind and of the spirit '- Jawaharlal Nehru
'We may have different religions, different languages, different colored skin, but we all belong to one human race' ~ Kofi Annan
'We live now in a global village and we are in one single family. It's our responsibility to bring friendship and love from all different places around the world and to live together in peace' ~ Jackie Chan
'Cultural differences should not separate us from each other, but rather cultural diversity brings a collective strength that can benefit all of humanity' ~ Robert Alan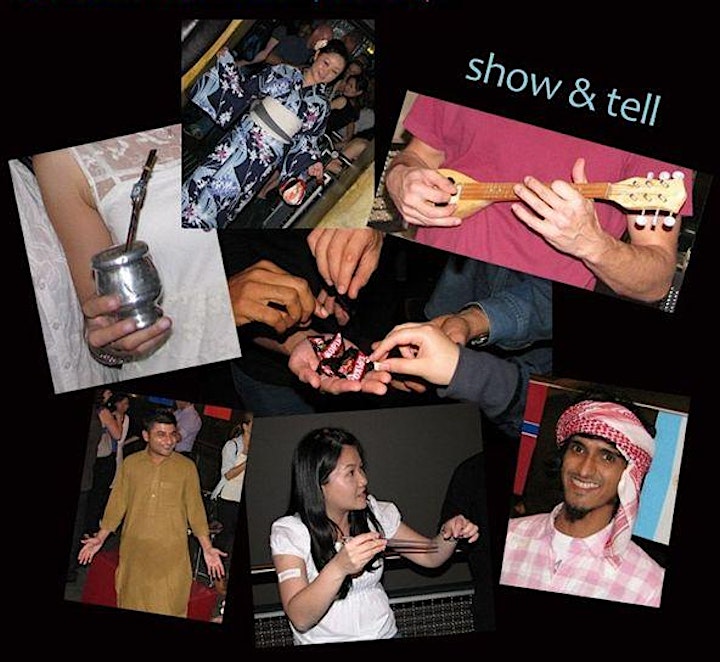 Organiser of International Students Social Night !
We can help you with the following:
- Immigration advice and information based on current legislation -
- Full assessment including an explanation of visa options, requirements and the migration process -
- Visa application preparation -
- Skills assessment application preparation -
- Recognition of Prior learning certification -
- Migration review tribunal hearing assistance -
Call us on +61 8964 5880 or +61 413 008 000 or email visas at immiaustralia.com.au